Dakota Johnson Says Crashing Strangers' Weddings Is One Of Her Hobbies
KEY POINTS
Dakota Johnson revealed that she has crashed "a lot" of weddings
She recalled one couple being baffled by her sudden appearance and asking her, "What are you doing?"
Her father Don Johnson said he'd be "pretty excited" if his daughter decides to get married and give him grandchildren
Dakota Johnson has revealed that one of her favorite things to do is surprise strangers on their wedding day.
The "Fifty Shades of Grey" actress made the revelation that she enjoys crashing weddings during a virtual game of "Never Have I Ever" with W Magazine that was released Thursday.
"I feel like I've done that a lot," the "Lost Daughter" star was quoted by People as saying. "It's one of my number one hobbies."
Johnson recounted one particular moment when she crashed a wedding and joined the crowd in "holding up the bride and groom in a chair."
The couple and wedding guests were apparently baffled by her sudden appearance. "They were just like, 'Who — What are you doing?'" Johnson shared.
The 32-year-old actress has been dating Chris Martin, 45, since 2017, when they were first spotted on a sushi date together in Los Angeles that year. However, the couple doesn't share much about their relationship in public.
In November last year, her father, Don Johnson, weighed in on whether or not his daughter has plans to one day say "I do."
"If she's happy, I will be happy," the 72-year-old actor told Good Day New York.
Johnson's dad also complimented her boyfriend, describing Martin as "a lovely guy."
"And if she decides to get married, I would imagine that there would be grandchildren not too far out for that. I'd be pretty excited about that part," Don added.
Johnson, meanwhile, shared some details about her romance with the Coldplay frontman during an interview with Elle in December 2021. According to the actress, they spend most of their time at home.
"We've been together for quite a while, and we go out sometimes, but we both work so much that it's nice to be at home and be cozy and private," she told Elle U.K. "Most of the partying takes place inside my house."
Johnson said she is a homebody but also sometimes thinks she "should get slightly f–ked up" on a Friday night because she has a very busy schedule.
"I've had a lot of life in my life. I had a lot of life really young, so I think I feel older," she said at the time.
Johnson sparked engagement rumors in December 2020 after she was spotted rocking a huge diamond ring, but the pair never confirmed the speculation.
In January 2021, the couple reportedly moved in together after three years of dating and lived in Martin's Malibu mansion, which he sold in December that year before purchasing another home in the area.
Martin recently dedicated Coldplay's performance of their song "My Universe" to the actress when the band took the stage at O2 Shepherd's Bush Empire theater in London in October 2021.
"This is about my universe, and she's here," the musician said while playing the song, which is a collaboration with the band BTS.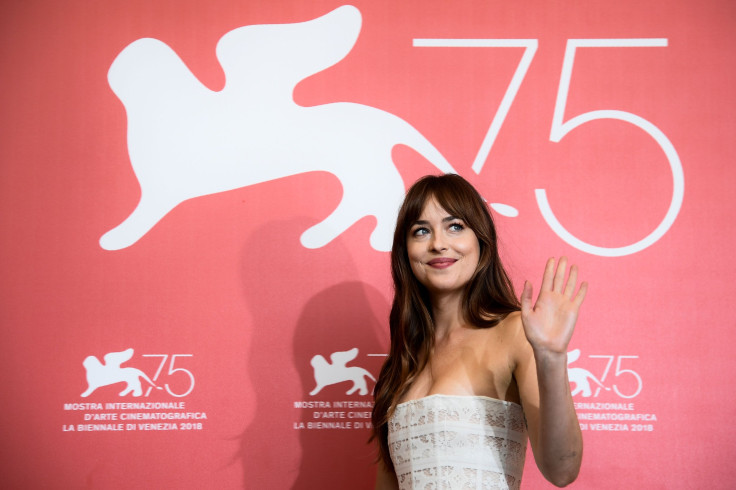 © Copyright IBTimes 2023. All rights reserved.