Dakota Johnson Was 'Discouraged' From Becoming An Actor By Her Parents
Dakota Johnson has said that she knew from a very young age that she wanted to be an actor when she grew up, but her parents were not too fond of her ambition and she knows exactly why.
Johnson grew up in a famous Hollywood family with mom Melanie Griffith, dad Don Johnson, former stepdad Antonio Banderas and grandmother Tippi Hedren, and she spoke about how that was, in the latest issue of W Magazine.
The actor went on to talk about how she was always on sets while growing up, which made her want to become an actor from when she was "0 years old."
"I couldn't wait because I grew up on set. My parents were always working with amazing artists, and I just loved it. I wanted to be a part of it so badly," she said.
But her dreams didn't bode too well with her parents who wanted her to have a normal childhood. "They discouraged [me]. See how well that turned out? But I understood. They wanted me to have as much of a childhood as I could," the actor said.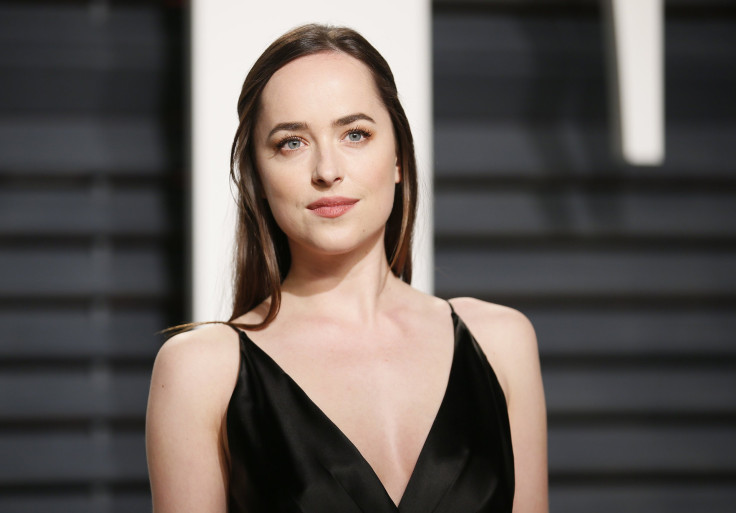 In the same interview with W Magazine, Johnson spoke about how she just couldn't wait to grow up and become an adult.
"I was ready to be an adult. I was 4 years old and I was like, 'I'm trying to buy a house.' But it was always also like the mundane things of adulthood. Like, I wanted to go and buy cleaning supplies and stuff when I was like 6. I was like, Oh, that's what it means to be an adult. That must be a testament to how abnormal my childhood was. Going to go call my therapist," she said.
Johnson made her acting debut in a 1999 movie, "Crazy Alabama," followed by appearances in movies and television shows, such as "The Social Network", "21 Jump Street" and the finale of "The Office" in 2013, according to PEOPLE.
She got her big break when she played the role of Anastasia Steele in the 2015 movie "Fifty Shades of Grey" opposite Jamie Dornan.
Johnson's latest film "The Lost Daughter" is out on Netflix.
© Copyright IBTimes 2023. All rights reserved.
FOLLOW MORE IBT NEWS ON THE BELOW CHANNELS