Dalai Lama's Apology Over 'Suck My Tongue' Viral Video Sparks Debate About Tibetan Custom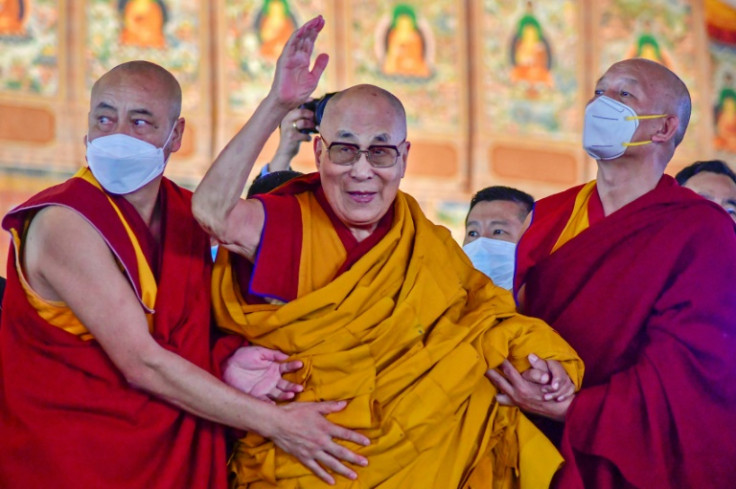 KEY POINTS
The Dalai Lama said he "regrets" kissing a young child on the lips and then asking him to suck his tongue
Some netizens defended the spiritual leader, insisting that it was a custom in Tibet
Others argued that sucking another person's tongue is not a Tibetan custom
The Dalai Lama has expressed regret for his behavior at an event earlier this year.
The 87-year-old found himself in hot water after a video of him kissing a child on the lips and then telling the young boy to "suck my tongue" at a public event in northern India in February went viral on social media Sunday.
The office of the Dalai Lama released a statement Monday apologizing for his actions.
"A video clip has been circulating that shows a recent meeting when a young boy asked His Holiness the Dalai Lama if he could give him a hug," the statement posted on Twitter read.
"His Holiness wishes to apologize to the boy and his family, as well as his many friends across the world, for the hurt his words may have caused. His Holiness often teases people he meets in an innocent and playful way, even in public and before cameras. He regrets the incident."
While sticking one's tongue out can be a form of greeting in Tibet, according to the BBC, many social media users condemned the Dalai Lama's actions as inappropriate and disturbing.
The video and his office's statement sparked debate among social media users over whether or not the Dalai Lama's actions were a cultural expression.
"Most people don't know that customs are different around the world. You were wise to issue an apology anyway. Before anyone @'s me, there are loads of links saying pretty much the same thing. I just picked one," one wrote.
"A local custom since the 9th century. Not sexual at all. You imposed your values and interpretation on it. The Dalai Lama respected your values and issued a public apology. But you reject the apology and want more," another opined.
"It was completely innocent and is actually a Tibetan custom (not that I approve)... After 63 years in India, [the] Dalai Lama has been a force for good and deserves our love and respect... Don't blow [up] the incident!" another said.
But other social media users pointed out that while sticking one's tongue out could be part of Tibetan culture, ordering a child to suck his tongue was not.
"[The] custom is to show your tongue, not force a minor to suck his tongue," one argued.
"Tibetan custom to ask [a] minor to suck tongue. Are you serious? This is unthinkable," another added.
"The Dalai Lama should know better. The obvious sexual connotations [and] international outrage of his latest brain-snap to a reluctant young boy instructing the lad to 'suck my tongue.' Unless this is some unknown perverted, highly contagious custom in Tibet, then there can be no 'harmless' excuse for such an unwise public request," a different user wrote.
The apology from the Dalai Lama's office also received mixed responses from netizens.
"This apology is... not it," Perez Hilton commented.
Another added, "How is kissing an underage boy 'playful'? That's GROSS and the Dalai Lama should be accused of pedophilia. There are NO valid excuses to do that to ANY kid in the world, no matter 'the culture' or religion. Watching that video made my stomach sick. STOP TOUCHING KIDS!!"
"When people acknowledge something is wrong and ask for forgiveness, forgive them. From terrible things, can come good ones. This video can be used by parents to educate their kids that this is not OK, even if it's your dad/uncle/mom's best friend/teacher/priest or ... Dalai Lama," a different commenter suggested.
A Delhi-based child rights group called HAQ—Center for Child Rights—denounced the Dalia Lama's actions.
"Some news refers to Tibetan culture about showing tongue," the organization said in a statement to CNN, "but this video is certainly not about any cultural expression, and even if it is, such cultural expressions are not acceptable."
The Dalia Lama has been based in India since 1959, following an unsuccessful Tibetan uprising against Chinese occupation forces.
This isn't the first time the current Dalai Lama, Tenzin Gyatso, has sparked controversy in recent years. He apologized after a 2019 interview with the BBC, during which he said if a female Dalai Lama should succeed him, she "should be more attractive."
chuckles from the crowd.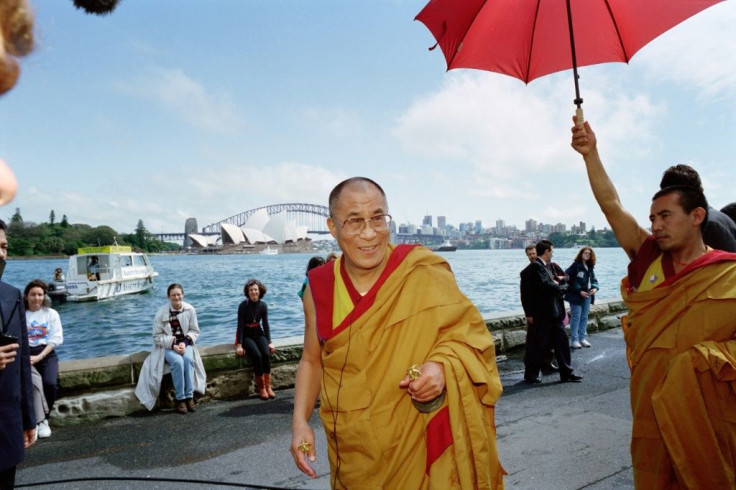 FOR FREE to continue reading
✔️ Unlock the full content of International Business Times UK for free
offer available for a limited time only
✔️ Easily manage your Newsletters subscriptions and save your favourite articles
✔️ No payment method required
Already have an account?
Log in
© Copyright IBTimes 2023. All rights reserved.