'Dance Moms' Season 5 Recap: Abby Lee Miller Panics Over Age Division Switch-Up, Did The ALDC Win In Episode 4?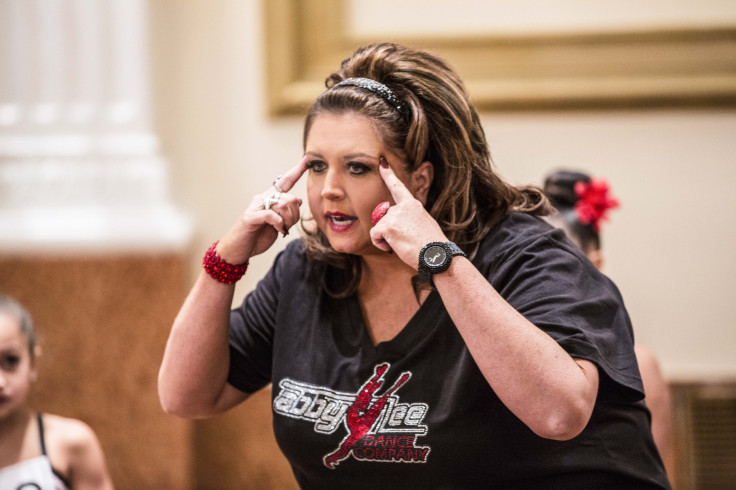 Abby Lee Miller's wrath was out in full force on Tuesday night's installment of "Dance Moms." In Season 5, episode 4, the ALDC coach made her upset known after her elite junior team arrived at World-Class Talent Experience in Woodbridge, Virginia, only to discover that they would be competing in the teen division.
"Okay, we're never coming back here again," Abby said in "Bye Bye Pittsburgh" after learning of the age division switch-up.
After learning about the competition bombshell, Abby informed the moms that not only would the group dance, "Frozen Together," have to compete in the teen division due to the group's overall age average, so would her solo dancers. Despite only being 11 at the time of the competition, Kendall, now 12, had to compete her jazz number "Clueless" in the 12-14 age category due to her December birthdate. The change-up also had Kendall going up against Abby's go-to dancer, Maddie Ziegler, 12, with her number, "She's History."
Fortunately for ALDC newcomer, JoJo Siwa, 11, her spring birthdate allowed her solo to remain in the 12 and under junior division.
As expected, the moms were not pleased with the age division change. "A child never has to dance older then they are. I don't believe that," Kendall's mom, Jill Vertes, complained.
In an effort to help lower the group's overall age average, JoJo's mom, Jessalynn, suggested to Abby that she remove 14-year-old ALDC dancer Nia Frazier from the routine and have her daughter fill the spot.
"Me and Nia do most of the same stuff," JoJo said.
"I worked for my place on this team. I want to stay," Nia responded.
Despite Abby's desire to see her team walk away with a first-place win one week ahead of their venture to Los Angeles she allowed Nia, who revealed her grandfather's health issues earlier in the episode, to remain in the number. But did Abby's decision ultimately hurt the team's win?
Unfortauntely for the ALDC, the group didn't place first at the Nov. 1 competition. "Frozen Together" took home second place and second overall in the teen category. Abby's soloists also didn't too fare well at the competition. While Maddie did place first with her solo, she only took home the second overall spot in the teen division, according to one "Dance Moms" spoiler site. Kendall and JoJo's scores earned them third-place wins, but they both failed to place in the teen and junior overalls.
Following JoJo's second failure to take home a first-place trophy, Abby revealed that the dancer was no longer a guest member on the ALDC team. However, episode 4 won't be the last time viewers see JoJo and Jessalynn. Abby said she would continue to represent the dancer on the West Coast.
"Dance Moms" airs Tuesdays at 9 p.m. EST on Lifetime.
© Copyright IBTimes 2023. All rights reserved.