Who Is JoJo Siwa? Meet The Newest 'Dance Moms' Season 5 Star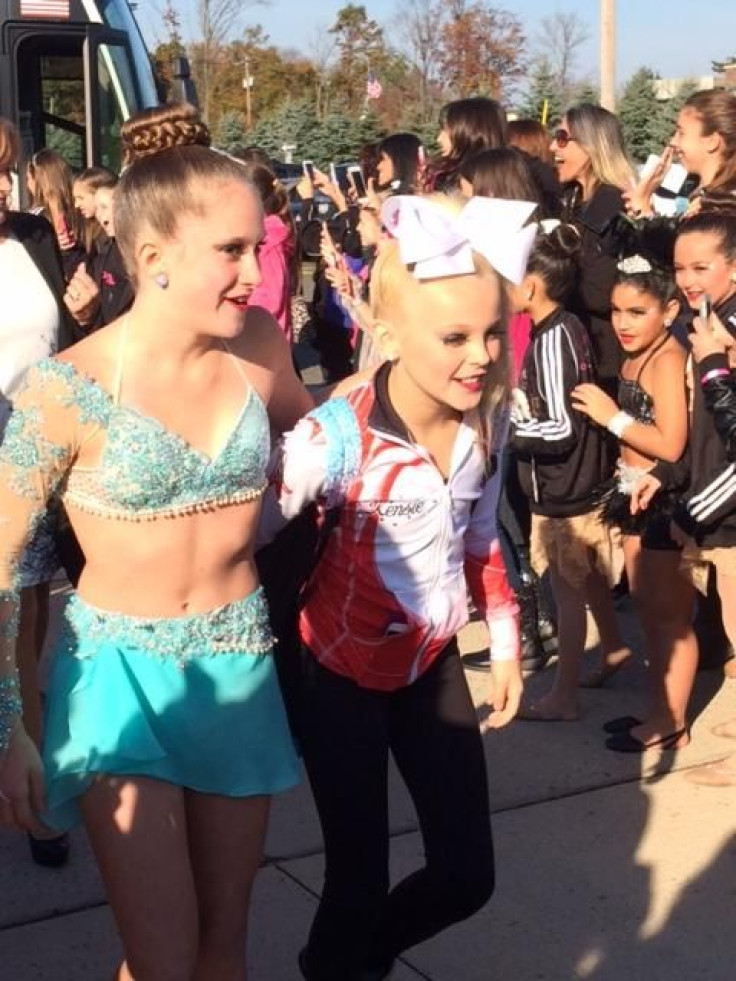 Since last season, the ALDC team has lost three elite junior competition members, but it appears Abby Lee Miller is slowly rebuilding her award-winning team. In Season 5, episode 3, the infamous coach will introduce dancer JoJo Siwa into her Pittsburgh-based group.
Just who is the new "Dance Moms" star?
For those unfamiliar with JoJo, the 11-year-old performer from Nebraska kicked off her career in reality TV on Season 2 of Abby's spinoff Lifetime series "Abby's Ultimate Dance Competition" in 2013. On the show, she went head-to-head with 11 other dancers, one of them being fellow Season 5 "Dance Moms" star Kalani Hillker. At just 9 years of age, JoJo was the youngest competitor in the series' second installment. Her mom, Jessalynn, also joined her in the quest to win the $100,000 cash prize and a scholarship to the Joffrey Ballet School of New York.
Each week, JoJo battled it out on the dance floor against her fellow competitors. During her stint on the show, she performed memorable numbers such as the storybook-inspired jazz funk solo "Rapunzel" and the lyrical duet "Vampire Attack." Offstage, she charmed viewers with her spunky personality, quirky catchphrases -- ("I'm a princess, duh!") — and her undeniable love for hair bows. She made it to the top five, but was ultimately eliminated in episode 10 for choosing a hip-hop routine and, according to Abby, dancing offbeat.
"You know, all I really would like to say to you is thank you for this experience. Thank you for having me here," JoJo told Abby and her fellow judges, Richie Jackson and Rachelle Rak, while fighting back tears at the elimination. "I'm 9 years old and I'm in the top five at 'Abby's Ultimate Dance Competition,' which is huge for me." Her final words brought a standing ovation.
While JoJo has yet to become an official member of the ALDC, she has been trying to earn a spot on Abby's junior team since last year. In Season 4, she was spotted at one of Abby's several open auditions. While she was not selected to fill one of the six spots on Abby's defunct ensemble squad, it appears she made a positive impression on the notorious coach.
Ahead of her first appearance on "Dance Moms" Season 5, JoJo made a cameo on the second annual "Girl Talk" special, which aired on Lifetime Jan. 6. In the episode, she dished about her technical abilities and her desire to become a member of Abby's team.
IBTimes witnessed JoJo's first competition with the cast at the In10sity Dance Regionals in Warren, New Jersey, Oct. 25. JoJo and her mom will make their first appearance at the ALDC in Season 5, episode 3. The installment, titled "JoJo With A Bow Bow," airs Tuesday, Jan. 20, at 9 p.m. EST on Lifetime.
© Copyright IBTimes 2023. All rights reserved.