Dancer In Critical Condition After LED Screen Falls On Him During Concert
KEY POINTS
Dancer Mo Lee Kai-Yin underwent two surgeries in the spinal area
A health official said it was a "miracle" that Mo survived the accident
Another dancer sustained minor injuries in the accident
A dancer has been in critical condition after a huge video screen fell on him during a sold-out concert in Hong Kong. Another dancer also sustained injuries in the accident.
Mo Lee Kai-Yin, 27, suffered head and neck injuries after a 600-kilogram video screen hanging from the ceiling fell to the stage at a concert held by the Canto-pop boy band Mirror on Thursday. Mo also suffered a cerebral hemorrhage, cervical vertebrae fracture, cervical vertebrae deviation and quadriplegia or paralysis of arms and legs, which occurs when there is damage below the neck area.
An official from the Rehabilitation Department at Hong Kong's Queen Elizabeth Hospital said it was a "miracle" that Mo survived the tragedy. However, the health expert warned "life afterward can be difficult" for the dancer, according to a report published by translation site Pannchoa. Mo underwent two major surgeries on his spine in the neck area.
The 12-member singing group and its backup dancers were on stage when the screen got detached from its metal cords and fell to the floor. The giant screen landed directly on one dancer before falling backward onto another, which sent fans into a frenzy.
The concert was stopped and audience members were asked to leave the Hong Kong Coliseum arena as medical personnel rushed to provide first aid care to the injured performers. The second injured dancer was in stable condition and was discharged from hospital Friday afternoon, NBC News earlier reported.
A task force formed by Hong Kong's labor department would probe whether there was a breach of health and safety laws, South China Morning Post reported. The team will check whether concert organizers MakerVille and Music Nation had done enough to protect the safety of staff during the event and if there was negligence or criminal liability.
The accident occurred on the fourth night of Mirror's 12-part concert series at the venue.
Two days before the incident, vocalist Frankie Chan Sui-Fai fell off the stage as he was giving a speech during a musical break. The idol also posted a photo of his bruised arm on his Instagram page, calling himself "lucky" as he was not seriously injured. Fans immediately launched an online petition calling for the safety of the group during shows.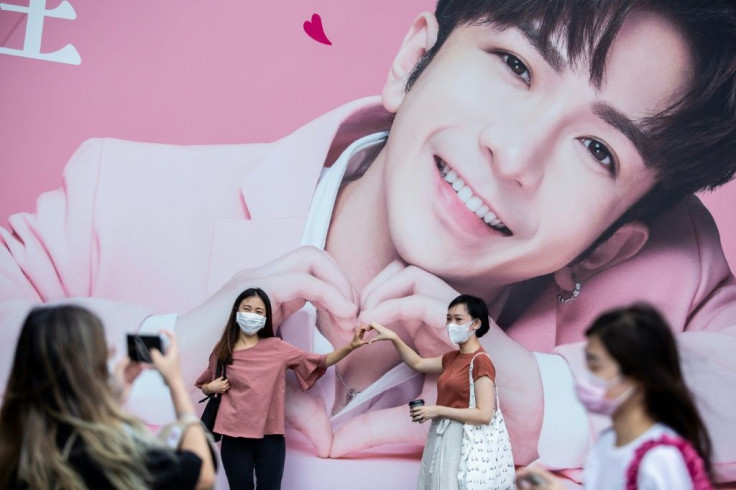 © Copyright IBTimes 2023. All rights reserved.