'Dancing With The Devil': Demi Lovato Admits She Had To 'Die To Wake Up'
KEY POINTS
Demi Lovato said she was faking her happiness back in 2016
The singer feels she is like a "sweaty pop star"

Her YouTube documentary "Dancing With the Devil" will release Tuesday
Demi Lovato, whose four-part documentary "Dancing With the Devil" is set to release this week, says she had never tasted "freedom" until last year.
The 28-year-old singer appeared on CBS' "Sunday Morning" show and revealed how she found joy after recovering from a drug overdose incident in 2018. When the host, Tracy Smith, praised the singer by saying, "You look like a fighter to me," Lovato immediately replied, "I look like a sweaty pop star right now, that's what I look like!"
"I feel so good. I feel more joy in my life than I've ever felt because I'm not quieting or diminishing any part of myself," she explained. "I think that my whole life, I was the horse that everyone was leading to the well, and they couldn't make me drink the water from the well."
"It wasn't until this past year that I was able to taste the freedom of the water in the well, because I finally was ready to drink it," she added. "It's like I, for the first time in my life, had to essentially die to wake up. The most successful thing I've done is to beat my addiction, and that I'm sitting alive in front of you today."
The 55-year-old host said she was not sure "people even realize how very serious this was." "How close did you come to dying?" " Smith asked Lovato.
"The doctors told me that I had five to 10 minutes, like, if no one had found me, then I wouldn't be here. And I'm grateful that I'm sitting here today, yeah," Lovato explained.
When Smith recalled that she had a similar conversation with Lovato in 2016, the singer admitted she felt "miserable" at the time.
"I was probably 24 when we did the interview. So, we're doing this interview, I'm in recovery from a bunch of things, and I have been sober for however many years, but I'm still miserable," she said. "And then, of course, no matter how you're feeling in that moment, you're wanting to say, like, 'Yes. I'm good,' because I'm in front of a camera, I'm doing an interview."
"Dancing With the Devil" will release on YouTube on Tuesday.
The singer last week announced her upcoming music album, "Dancing With The Devil The Art Of Starting Over." It is slated to release on April 2.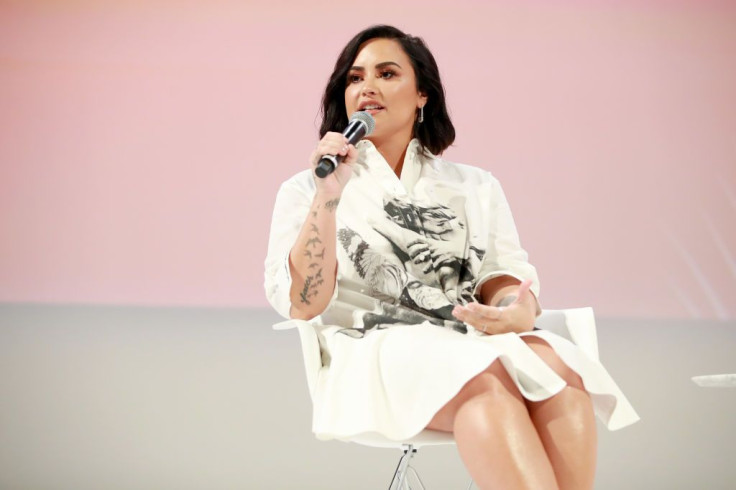 © Copyright IBTimes 2023. All rights reserved.