'Dancing With The Stars' 2016 Spoilers: Maksim Chmerkovskiy Joins Season 23 Cast; Confirms Return Will Be 'Very Different'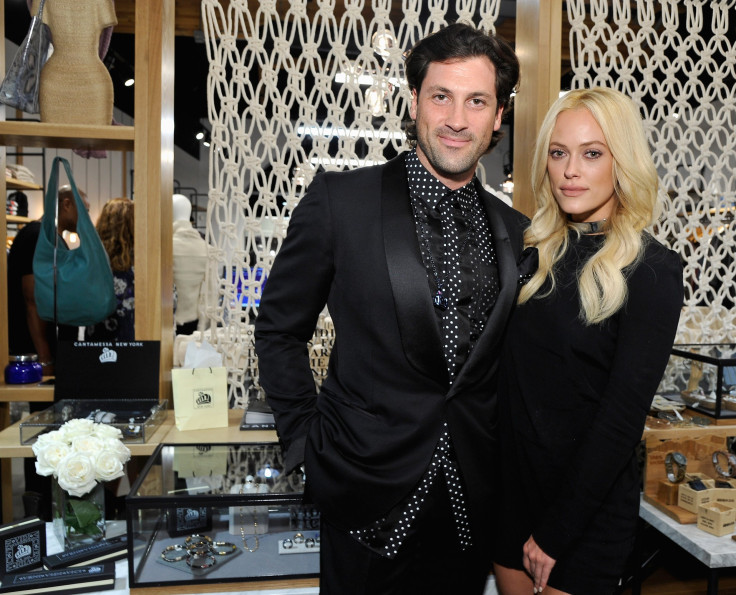 Maksim Chmerkovskiy just couldn't stay away for the ballroom! According to reports, the former Mirror Ball champion is returning to the dance floor during Season 23 of ABC's "Dancing With the Stars."
"Why keep staying away from stuff that constantly has you on?" Maksim said Thursday while making an appearance on "Good Morning America." According to the veteran dancer, he's ready to return to the series after getting into the "best shape of his life." This summer, Maksim performed alongside his brother Val Chmerkovskiy, who will also partake in the upcoming installment of "DWTS," during the "Maks & Val — Live On Tour."
"I felt great. I felt this summer has been amazing. The 'Maks & Val' tour was a huge success," the dancer said before thanking his fans for their support. "In the process, [I got in] the best shape of my life and you feel like … I just wanted to continue the feeling … the positivity. So much love out there."
Maksim, who is expecting a child with "DWTS" alum Peta Murgatroyd, took a break from "Dancing With the Stars" after winning Season 18 of "DWTS" with Olympic ice skater Meryl Davis. But Maksim isn't returning to the show with the sole desire to take home another sparkling statue.
"I'm not running after multiple Mirror Balls. That's not where my focus is," Maks noted, adding that although he's not eyeing the dazzling award he will be bringing his competitive nature to the ballroom — even if that means he'll be going toe-to-toe with his brother!
"We've [competed against each other] for a bit of time. And, rightfully so, I feel like he's become the star of the show. That's not going to change. I'm just coming in to do my thing —whatever that thing will be," Maks said. "I'm just excited. Everything — the way it came together and the way I ended up back on 'DWTS' as a pro — this season is very different than any other season I've ever done and I'm looking forward to that."
Maksim's Season 23 partner will be revealed when the cast of the forthcoming installment is announced Tuesday, Aug. 30 on "Good Morning America." The premiere episode will then air Monday, Sept. 12 on ABC.
© Copyright IBTimes 2023. All rights reserved.