'Dancing With The Stars' Season 23 Spoilers: Is Derek Hough Returning? Pro Teases His Ballroom Comeback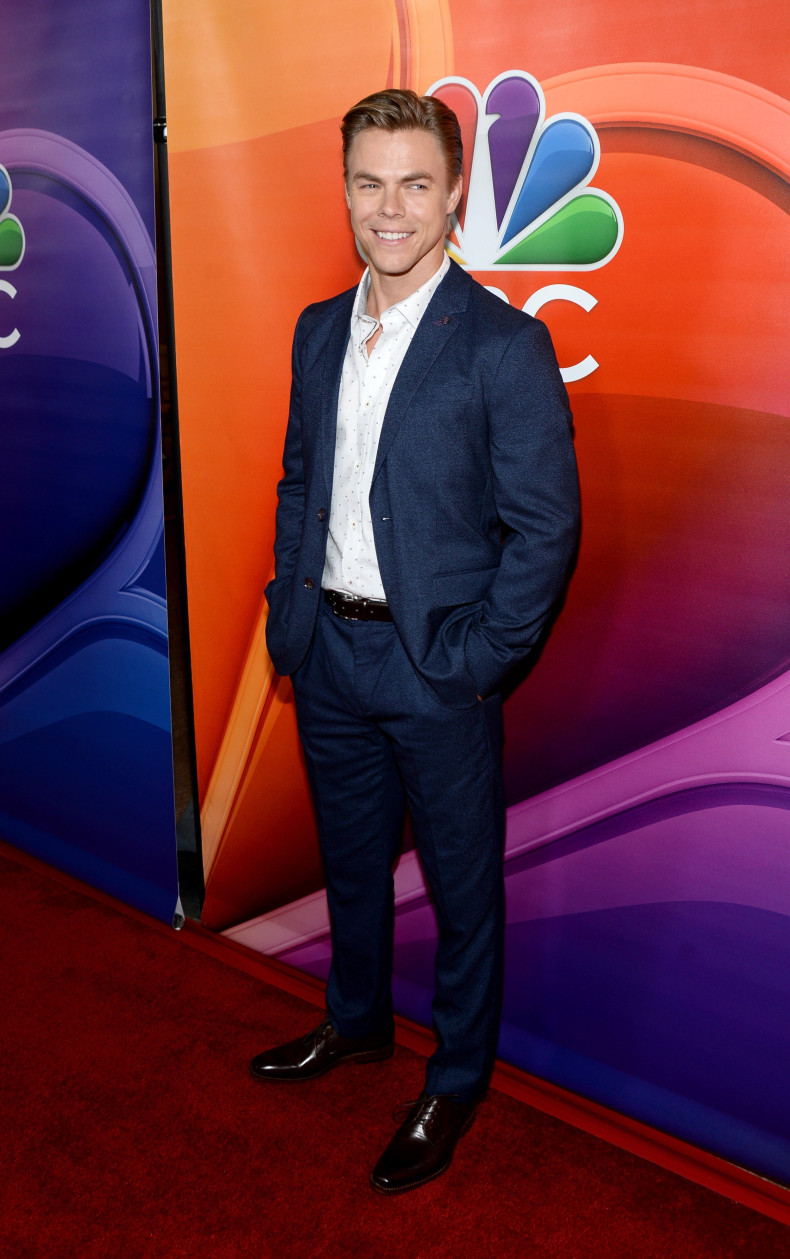 "Dancing With the Stars" may be returning in the fall with a new season of toe-tapping fun but ballroom alum Derek Hough won't be.
At the Television Critic's Association press tour this week, the six-time Mirror Ball champion confirmed that he wouldn't be lacing up his dancing shoes for Season 23 of the hit ABC series. But just because Hough won't be busting a move in the upcoming installment doesn't mean that fans won't seem him spinning around the ballroom in the future.
"I'm not one for closing chapters in that way especially for something that's so important to me and that's been like family for so many years," he told E! News while promoting his upcoming project "Hairspray Live!" — a musical that will premiere on NBC in December. "So, for me in my mind, that door is always open. We'll see!"
Hough isn't the only one leaving his "DWTS" return as an open-ended tale. His sister Julianne Hough, who competed on the show for fives season and acted as a judge for three, has also contemplated making her way back to the dance floor. After leaving the series in in 2015 (the same year Derek also hung up his dancing shoes), Julianne revealed to Access Hollywood that audiences could expect to see her in the ballroom at some capacity down the line.
"Not as a dancer, for sure," she revealed, adding that with a "couple more months left of the summer" she still has time to figure out what type of role she'll playing in the forthcoming installment. "Regardless, I'm always going to be a part of the show somehow — it's my family! It's where I came from. Whether it's as a judge or some [other] form, I'm sure I'll be back in the ballroom at some point."
"Dancing With the Stars" will return to ABC this fall with its Season 23 premiere.
© Copyright IBTimes 2022. All rights reserved.