'Daredevil' Season 2 Spoilers: How Will New Episodes Set Up 'The Defenders' Series?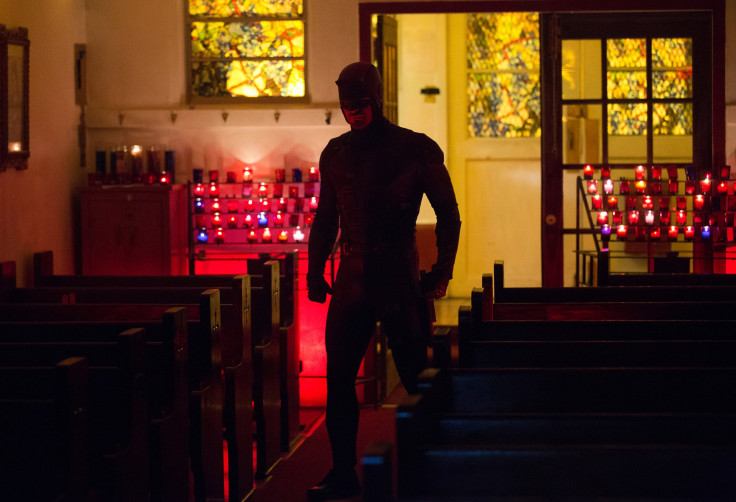 The highly anticipated "Daredevil" Season 2 is only a few days away from being released on Netflix. What has comics fans even more excited is the eventual arrival of "The Defenders" series, which will feature Daredevil (Charlie Cox), Jessica Jones (Krysten Ritter), Luke Cage (Mike Colter) and Iron Fist (Finn Jones). While the series is still a ways down the road, Daredevil is expected to take steps towards becoming a member of the team in the second season of "Daredevil."
In an interview with Entertainment Weekly, Cox said that Season 2 will "possibly" prepare Daredevil for "The Defenders," but the character won't realize it at the time. He'll first have to learn how to fight with others and that he can't save the city all by himself.
"Something that's very tricky for Matt is to allow anyone to help him. He finds it impossible to ask for help," Cox dished. "One of the lessons that he's going to have to learn this season is that he needs other people, he needs help, we all need help."
The trailers for Season 2 have already given fans a sneak peek at Daredevil joining forces with others. His ex-girlfriend Elektra Natchios (Elodie Yung) will turn to him for help in taking on the Yakuza, who are a threat to Hell's Kitchen. While he may team up with Elektra, he'll come to blows with the trigger-happy Frank Castle a.k.a. The Punisher (Jon Bernthal). The two heroes will battle it out with one another throughout Season 2, but many hope the two will eventually work together and perhaps Castle could also join "The Defenders."
While Daredevil is a piece of "The Defenders," Netflix is about halfway through unveiling the four major characters who will be a part of the team. "Jessica Jones" premiered in November and the show will be back for a second season. The third member of the team, Luke Cage, also premiered on the first season of "Jessica Jones." His standalone series "Luke Cage" is set to arrive on Netflix on Sept. 30.
The last member of "The Defenders" who will be getting their own series is Iron Fist. Iron Fist is going to be played by "Game of Thrones" star Finn Jones, but no release date has been announced yet for his series. After it's released, "The Defenders" will likely follow some time in 2017. Until then, fans will get to enjoy "Daredevil" Season 2 and "Luke Cage" in 2016.
Watch a trailer for "Daredevil" Season 2 below:
All 13 episodes of "Daredevil" Season 2 will be available for streaming on Netflix on Friday, March 18.
© Copyright IBTimes 2023. All rights reserved.