Dark Knight Rises Wayne Manor set photos leaked, plus top 5 Batman mansions (Photos)
The Dark Knight Rises latest set photos have revealed the new Wayne manor and a graveyard location which sits next to the property. The Wollaton Hall, located in England, will be used as the new mansion where Bruce Wayne will reside after the previous mansion was burnt down in Batman Begins.
The graveyard has generated rumors about an iconic scene to be filmed where Bruce Wayne visits his murdered parents' burial site. The photos from batman-news.com show trucks, equipment, and crew members setting up around the graveyard site, but no glimpse of any cast members.
In Batman Begins, director Christopher Nolan used the Mentmore Towers in Buckinghamshire to film both interior and exterior scenes of Wayne Manor. Since the mansion was burned down by Batman Begins villain Ra's al Ghul, Wayne has been residing at a luxury penthouse, equipped with a helicopter landing pad, in The Dark Knight sequel.
Wayne manor has been an important icon in the Batman franchise. The gothic styled architecture is almost expected when visualizing Wayne Manor. Check out the different renditions of Wayne manor from the Batman films, TV show, and animated series.
Wayne manor from Tim Burton's 'Batman' and 'Batman Returns' was shot at the Knebworth House in North London. Burton used the Hatfield House in Hertfordshire for filming the interior scenes. Director Joel Schumacher's Batman films, Batman Forever and Batman & Robin, utilized the Webb Institute in New York for its exterior scenes. The Batman TV shows from the 1960's did their exterior shoots at a mansion located in Pasadena California. For Batman: The Animated Series, the Wayne Manor designs were drawn consistently in the TV series and numerous animated feature films. The location sits on an ocean side cliff above the hidden batcave.
Click Start to see photos from the Dark Knight Rises set and past renditions of Wayne Manor.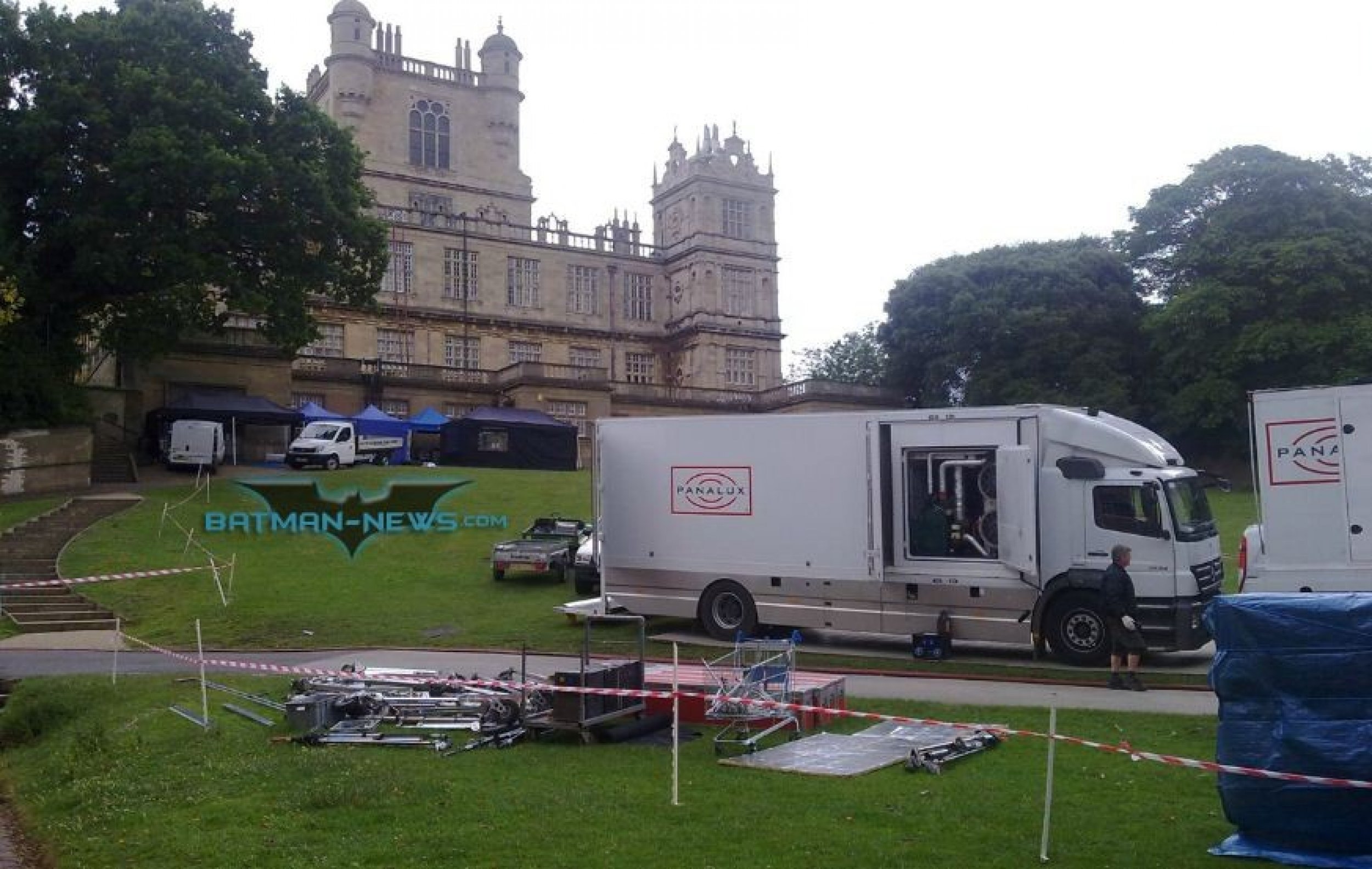 © Copyright IBTimes 2023. All rights reserved.