Darlene Love, Elizabeth Chan Oppose Mariah Carey's Attempt To Trademark 'Queen of Christmas' Title
KEY POINTS
Elizabeth Chan and Darlene Love are blocking Carey's attempt to own the term "Queen of Christmas"
Chan had released an album titled "Queen of Christmas" in 2021
Love argued David Letterman had already proclaimed her Queen of Christmas 29 years ago
Mariah Carey wants to call herself the "Queen of Christmas," but it seems like the other holiday singers are not ready to let her have it.
Carey recently attempted to trademark the term "Queen of Christmas," but was met with opposition from singers Darlene Love and Elizabeth Chan, who have also been associated with the term because of their Christmas albums and holiday performances over the years.
Full-time Christmas singer Chan has often been called "Queen of Christmas" by the media. Having recorded over 20 Christmas songs in the past, Chan has built up a strong following, and even released an album aptly titled "Queen of Christmas" in 2021.
On the other hand, Love has been spreading holiday cheer ever since she came out with what many people consider the greatest Christmas pop album of all time, "Phil Spector's Christmas Album," which released in 1963.
Chan's lawyer Louis W. Tomporos filed a formal declaration of opposition Friday to block Carey's trademark claim, Variety reported.
"I feel very strongly that no one person should hold onto anything around Christmas or monopolize it in the way that Mariah seeks to in perpetuity. That's just not the right thing to do. Christmas is for everyone. It's meant to be shared; it's not meant to be owned," Chan told the outlet over the weekend.
"And it's not just about the music business," Chan continues. "She's trying to trademark this in every imaginable way — clothing, liquor products, masks, coconut milk — it's all over the map."
Chan said she has never sought to trademark the contested phrase although she has been using it commercially since 2014, which was when her first album was launched. But unlike Carey's company, Lotion LLC, Chan said she does not want to monopolize the rights to the title.
Meanwhile, Love is also looking at possibly going to court to block the "All I Want For Christmas Is You" singer to legally own the Christmas crown.
"Is it true that Mariah Carey trademarked 'Queen of Christmas'?" wrote Love in the Variety report. "What does that mean, that I can't use that title? David Letterman officially declared me the Queen of Christmas 29 years ago...and at 81 years of age I'm NOT changing anything. I've been in the business for 52 years, have earned it and can still hit those notes! If Mariah has a problem call David or my lawyer!!"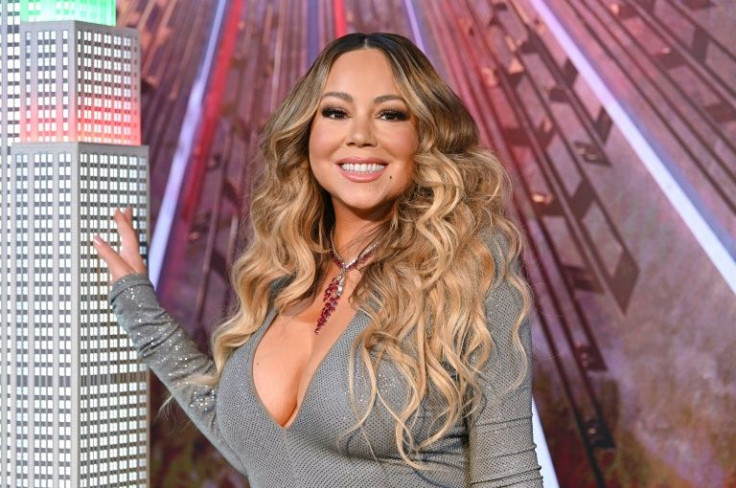 © Copyright IBTimes 2023. All rights reserved.