'Dating Naked' Season 3 Spoilers: 18 Craziest Moments In Episode 4, From Nasty Catfights To Vampire Confessions [VIDEOS]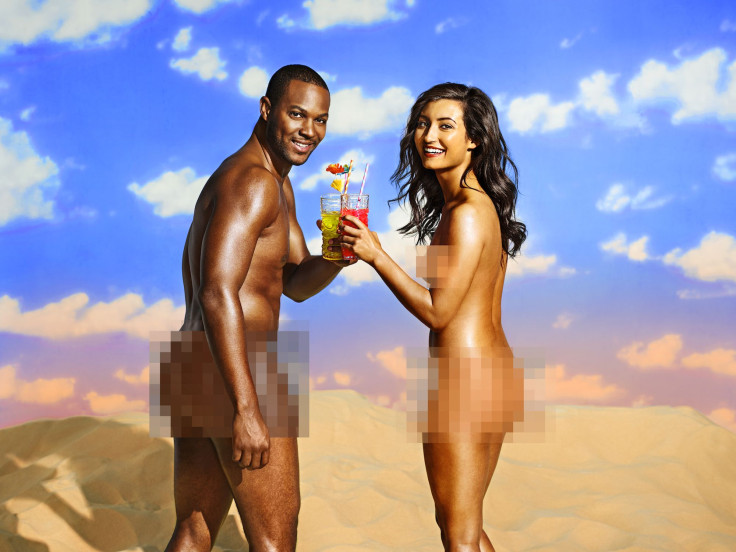 Just when you thought "Dating Naked" couldn't get any more insane, the hit VH1 reality series managed to top itself with episode 4, titled "Vamps and Gramps."
During the wacky Season 3 installment, viewers were introduced to Bob, a 69-year-old bachelor who owns several carnival concessions stands and knows how to swivel his hips. (You're welcome for the imagery.) But we have to admit, Natalie's, um … experienced suitor was the least jaw-dropping factor of Wednesday night's episode. From one contestant confessing to being a vampire to another unveiling their true, crazy colors, we're dubbing episode 4 as the most ridiculous installment of "Dating Naked" to date.
Check out all the wacky moments from Season 3, episode 4 — believe us, you wouldn't want to miss them:
1. What On Earth Is Going Through Sam's Head? ​
2. Natalie Has One Problem With Tweed: His Tattoo
3. David's New Suitor Ona Has A Lizard Phobia
4. No Big Deal — Sam Is A Vampire
5. "Raising Vampire Awareness Is A Worthy Cause"
6. David Wishes For A Normal Suitor… And In Walks Seemingly Normal Kendra
7. Natalie Meets Hip-Shaking Bob
8. Bob Is The Ultimate Player
9. Bob "Blasts Away," Gets Natalie Soaked
10. Natalie Has The "Coolest Date Ever" With Bob
11. The House Meets Bob
12. Is Bob Natalie's Frontrunner?
13. Kendra Reveals She Has A Problem With One Of The Girls In The House — Natalie!
14. Guess Kendra Isn't So Normal, Huh David?
15. Kendra Starts A Fight, But Natalie Finishes It
16. Could Natalie And David Be The Two Who End Up Together?
17. David Decides Who He Wants To Send Home
18. Fans Say Goodbye To Bob
"Dating Naked" airs Wednesdays at 9 p.m. EDT on VH1.
© Copyright IBTimes 2023. All rights reserved.