Dave Chappelle's 6 Best Movie Roles: Stand-Up Comedian Returns To TV After A Decade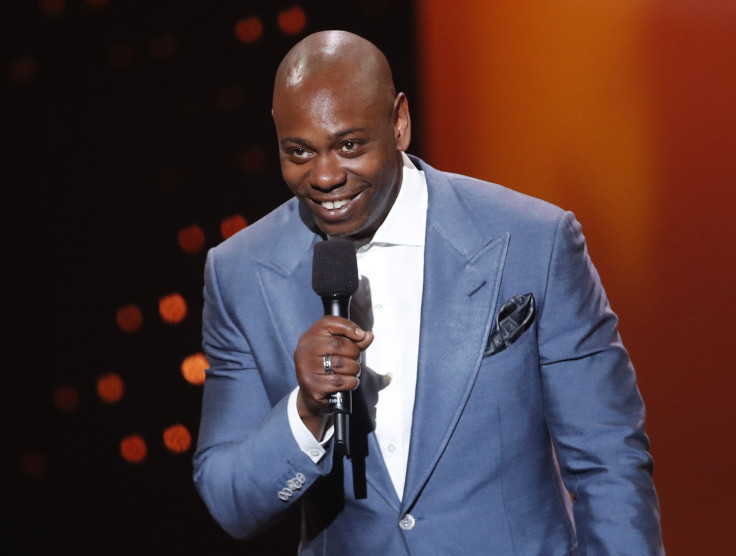 After a decade of leaving "Chappelle's Show" midway through its third season, African American stand-up comedian and actor, Dave Chappelle, is back with two stand up specials on Netflix that released Tuesday. They are part of a three show deal that he had signed with Netflix last fall, reports said.
Chappelle had left his hit TV series and walked away from a $50 million deal in 2005, to explore Africa. He had told People in 2014: "I never stopped being on stage. What I did was step off of the main stage. ...Because those lights were hot, and I was trying to do other things with my life." Ever since he quit from the show, his fans have been waiting for his return to television.
Read: Netflix Announces Dave Chappelle's Two Stand-Up Specials
Apart from the "Chappelle's Show," he has given some memorable performances in Hollywood movies in cameo roles as well. Here are six of his best comedy movies:
"Robin Hood: Men in Tights" (1993)
This 1993 movie is about Robin of Loxley (Cary Elwes ) who escapes from prison in Jerusalem and returns home to find that evil Prince John (Richard Lewis) is abusing the people in the kingdom and has confiscated his family estate. The movie follows how he tries to regain his home. Chappelle's character Ahchoo is appointed as new sheriff in the end.
"The Nutty Professor" (1996)
This 1996 movie is about an overweight professor Sherman Klump (Eddie Murphy) who invents a weight-loss solution. When a date with his chemistry student goes badly, he tries the solution on himself. He loses 250 pounds but turns into an arrogant person who calls himself Buddy Love. He gets popular instantly but his bad behavior soon takes an unpleasant turn. Chappelle is remembered for his comical and villainous character, Reggie Warrington, in the movie.
"Half Baked" 1998
This 1998 movie is written by Chappelle and Neal Brennan. Starring Chappelle, Guillermo Díaz, Jim Breuer, it is about three childhood friends who discover marijuana. They grow up together and live in an apartment in New York. One of the friends ends up in jail after feeding a horse that dies. The movie follows a series of comic and crazy events that happen while the other two try to get their friend out of jail.
"Blue Steak" (1999)
This 1999 movie is about a thief, Miles Logan (Martin Lawrence) who hides a diamond at a construction site before he gets arrested. When he returns to the same site after serving two years in prison, he finds a police station standing tall at the site. The movie follows how he disguises himself as a police officer and tries to retrieve the jewel. Dave Chappelle's character, Logan's friend, infuses comedy into the movie when he is asked to keep the robbery a secret.
"Undercover Brother" (2002)
Eddie Griffin is Undercover Brother, who joins the B.R.O.T.H.E.R.H.O.O.D — a secret organization, which solves the mystery of The Man in the movie. The Man is the entity that tries to derail a black candidate's presidential campaign. Chappelle is one of the agents in the secret organization.
"Chi-Raq" (2015)
This 2015 movie is about how a group of women abstain from sex, till their husbands agree to end violence in Chicago's Southside after a child is accidentally killed in a gang shooting. Chappelle appeared in the film as the owner of a strip club.
© Copyright IBTimes 2023. All rights reserved.