Dave Grohl Makes Rare Rock And Roll Hall Of Fame History With Foo Fighters
The Foo Fighters' upcoming induction to the Rock and Roll Hall of Fame will allow its frontman, Dave Grohl, to make music history. The ceremony, which will take place later this year, will make Grohl one of the few musicians to be inducted with two different bands.
Grohl was first inducted into the Rock and Roll Hall of Fame in 2014 for his time as a drummer in Nirvana. The group disbanded in 1994, and Grohl later formed the Foo Fighters.
"When Nirvana disbanded in 1994, Dave Grohl had years of original songs ready to go and recorded the self-titled Foo Fighters debut album in one week," the organization stated in a press release.
"Few artists in rock history have recorded every track on an album, from drums to vocals (save for one guitar track), and few drummers have stepped down from the throne into the role of singer-songwriter-bandleader."
Some of the hits from the Foo Fighters' extensive music catalog include "Times Like These," "Everlong," and "Best of You."
"Foo Fighters carry the torch of rock authenticity with infectious hooks, in-your-face guitar riffs, monster drums, and boundless energy," the press release stated.
However, the Foo Fighters aren't the only performers to get elected to the Rock & Roll Hall of Fame their first time on the ballot. Jay-Z and the Go-Go's will also be inducted following their first try at the coveted honor among other notable names in music, including Tina Turner, Todd Rundgren, and Carole King.
Grohl, King, and Turner's induction in the upcoming ceremony will bring the total number of artists that have been inducted twice to 26.
Meanwhile, artists like Randy Rhoads, LL Cool J, and Billy Preston will be honored with musical excellence awards.
In order to be eligible for the Rock and Roll Hall of Fame, artists must have released their first record 25 years prior to being inducted.
The artist will be honored at the 36th Annual Rock and Roll Hall of Fame Induction Ceremony on Saturday, Oct. 30 in Cleveland.
Following restrictions due to the coronavirus pandemic, organizers are optimistic that both fans and guests will be able to attend the live event.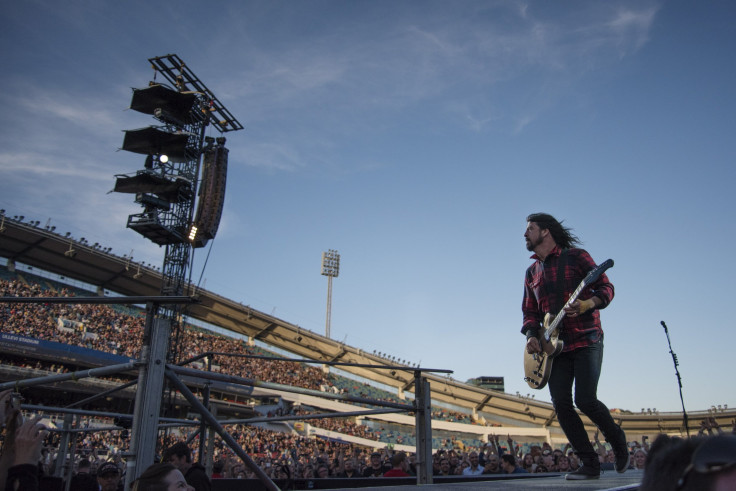 © Copyright IBTimes 2023. All rights reserved.