Dax Shepard Reveals How Kristen Bell Gives Sex Education To Their Daughters
Dax Shepard praised his wife, actress Kristen Bell for the way she educated their daughters - Delta, 6, and Lincoln, 8 - about sex.
Shepard told actress Gwyneth Paltrow, who was a guest on his podcast titled "Armchair Expert" on Monday, that Bell told their daughters that woman is the one who is in charge during the sex as she decides to put penis in the vagina or not.
"The woman takes the man's penis and puts it in her vagina," he told Paltrow. "Right away it's like, you're in charge of this and you will decide to put this in your vagina. Not the man puts his penis in your vagina."
Shepard noted that it's "a little subtle thing" to tell your children but it is going to make a huge difference to how they look at sex.
"Yeah, you're in the driver's seat; he's got this ridiculous protrusion, so it would seem he was in the driver's seat but you're going to take that and put that in, you know," Dax explained. "And I was like, 'Oh, that's a nice little adjustment we're going to make.'"
"The Freebie" star further noted that he wants his daughters to have sex to enjoy it and not to get "approval" from someone.
"But if my daughters are horny and want to have sex, that was my favorite activity! It remains my favorite activity," he continued. "I'd be lying if I said I was in any way anti that activity. I am anti getting esteemed from that activity but that's it for me."
Paltrow came to promote her new Netflix series, "Sex, Love & Goop," which dropped on Oct. 21. The show revolves around couples who want to learn different methods to please their partners and connect on a deeper level with help of the experts.
The 49-year-old actress tied the knot with writer Brad Falchuk in 2018. She shares two teenage kids - Apple, 17, and Moses, 15 - with ex-husband and Coldplay frontman, Chris Martin.
On the work front, Paltrow was last seen in TV series, "The Politician" in 2020. Shepard, on the other hand, lent his voice to an animated movie, "Ultra City Smiths," which was dropped on July 22. The actor, who began dating Bell in late 2007 has been married since 2013.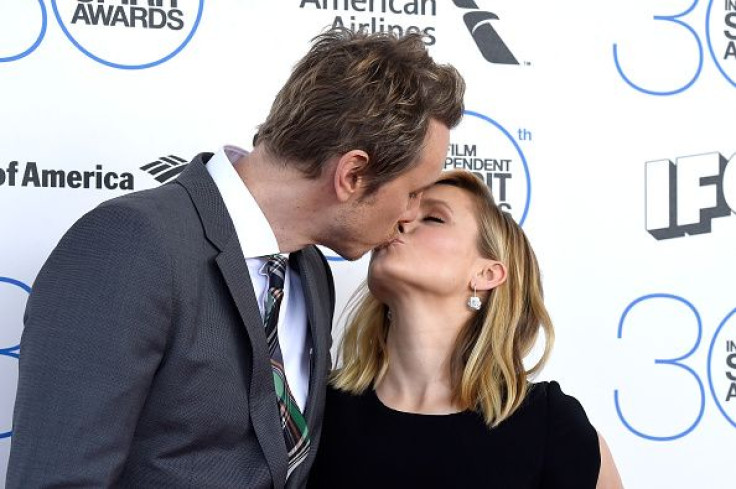 © Copyright IBTimes 2023. All rights reserved.