'Days Of Our Lives' Spoilers: Can Abigail Be Saved?
She has been hallucinating her enemies more and more and acting out because she thinks they are out to hurt her and others she loves. Now, following her latest episode, Abigail's loved ones will become desperate to find out who is drugging her and causing her to act the way she is on the Thursday, May 14 episode of "Days of Our Lives."
For a short while now on the NBC soap, Abigail (Kate Mansi) has been hallucinating and seeing people like Ben (Robert Scott Wilson), Gabi (Camila Banus) and Stefan (Brandon Barash) while actually looking at Chad (Billy Flynn), Kate (Lauren Koslow), Jennifer (Melissa Reeves) and Jack (Matthew Ashford). The episodes have been concerning because of her past struggles with her DID, and they are all even more alarmed following the news that they are being caused because someone has been drugging Abigail.
However, as they've waited to figure out who is responsible, Abigail has gotten worse, sneaking out of the hospital and back into the DiMera Mansion, where she attacked Kate while thinking she was Gabi. Now, more desperate than ever for answers, Abigail's loved ones will do anything and everything they can to figure out who is responsible and to get her the help she needs.
"Chad, Jack and Jennifer rally around Abigail," spoilers reveal.
The main suspect has been Gabi, though she has denied it at every turn, and is more focused on a rug she wants someone else to take instead—Jake (also Barash), who Rolf (William Utay) told her was actually Stefan back to life.
However, her attempt to try and get him to recover his alleged memories won't go as well as she hoped.
"Jake rejects Gabi's attempts to help him with his memory," spoilers reveal.
"Days of Our Lives" airs weekdays on NBC.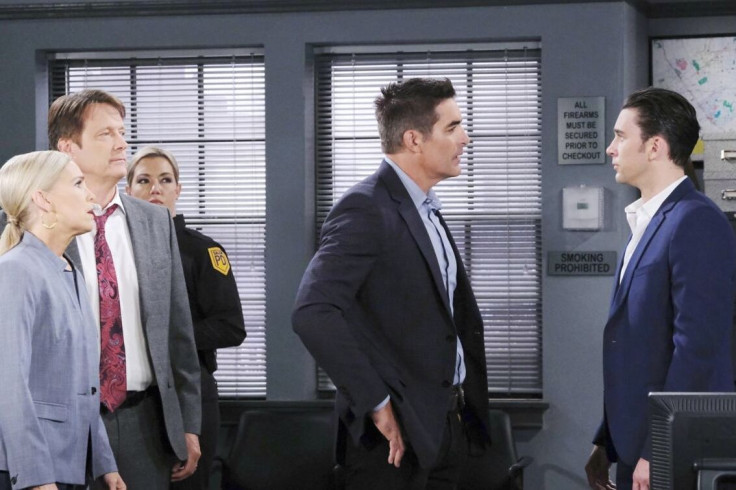 © Copyright IBTimes 2023. All rights reserved.