'Days Of Our Lives' Spoilers: How Will 'Nicole' React To Kate And Ted?
She thought her co-conspirator had carried out her orders to kill the people who were threatening to expose their plot for the future. Now, after finding them actually hidden out in a secret room in the DiMera tunnels, "Nicole"/Kristen will be shocked by Xander's betrayal on "Days of Our Lives."
After Ted (Gilles Marini) went to "Nicole" (Arianne Zucker) to reveal that her daughter Holly was actually alive, Kristen (Stacy Haiduk), wh0 has been masquerading as the other woman on the NBC soap, realized he was a liability, and after knocking him out, ordered Xander (Paul Tefler) to kill him. However, because he is trying to impress Sarah (Linsey Godfrey) and wants to be a better person for her, Xander locked Ted in the tunnels instead. After Kate (Lauren Koslow) also started getting too close to the truth, he did the same thing, once again defying Kristen's orders.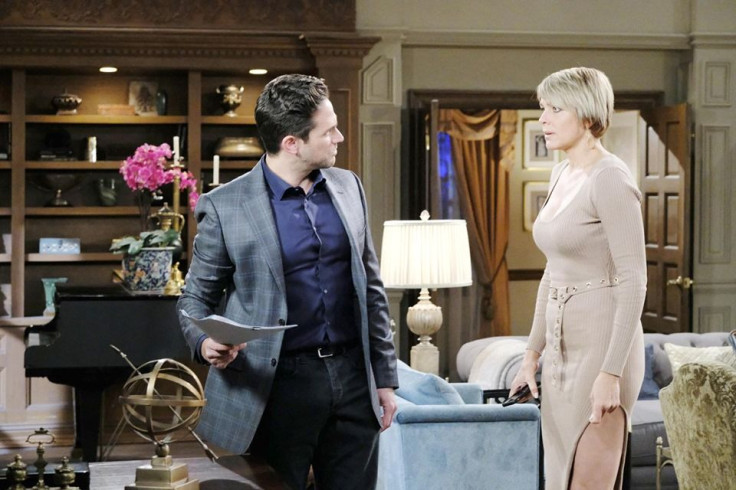 However, Kristen now knows he lied to her, as she went to the secret room in the tunnels to get some champagne—and discovered Kate and Ted, very much alive, there instead.
"'Nicole' is surprised by what she finds in the secret room," spoilers reveal.
She will naturally be shocked because Xander has sworn to her that he had taken care of the two, and she will also become furious that he lied. However, she may still wait a while before she takes action against her partner since she still needs to carry out her full plan.
Meanwhile, Xander's role in both Kate and Ted's disappearances is gaining more scrutiny, as everyone is beginning to suspect that the stories for why they haven't been around are covers—and Xander is being suspected in both cases.
Hope (Kristian Alfonso) in particular has been suspicious of Xander since she spotted the necklace he gave Sarah, which she recognized as the one Ted tried to give her. Now, determined to find out where he went and what actually happened to him, she will start trying to get answers from the one man who can give them to her.
"Hope grills Xander about Ted's disappearance," spoiler state.
"Days of Our Lives" airs weekdays on NBC.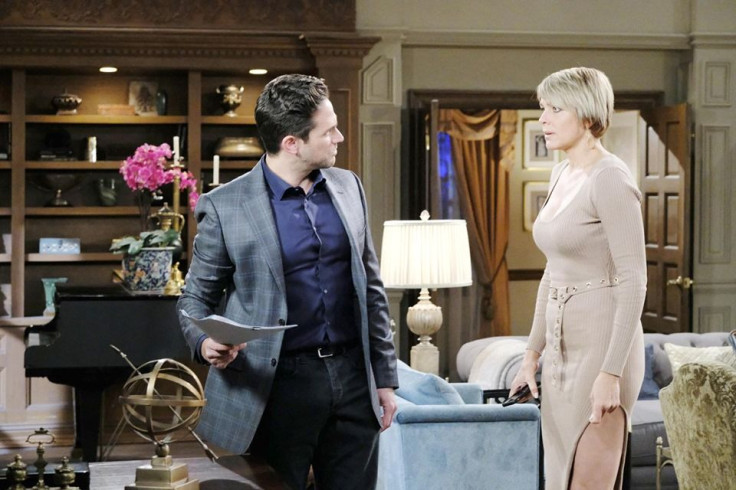 © Copyright IBTimes 2023. All rights reserved.