''Days Of Our Lives' Spoilers: John And Marlena Make A Big Decision
They've been reunited for some time now but hadn't made the move to actually marry. Now, following their recent experiences, John and Marlena will decide that the time has come for them to take the next step in their relationship on the Wednesday, May 16 episode of "Days of Our Lives."
Since they became engaged again, John (Drake Hogestyn) and Marlena (Deidre Hall) have been through quite a bit of drama, as several things have unfolded in Salem on the NBC soap. Though they reunited afterward, they had to deal with Hattie Adams (also Hall) taking over Marlena's life and locking her in a mental institution so she could do it.
Shortly after, they learned that Marlena's grandson, Will (Chandler Massey), was still alive, but his return brought new complications when John was secretly drugging Steve (Stephen Nicholls) on his ISA boss' orders. The pair still weathered that scandal as well, but now, the near-death experience Marlena had at the hands of Abigail's (Marci Miller) alter personalities will prompt the couple to finally say "I Do."
Marlena survived the attempt by the alter personalities to kill her, Kate (Lauren Koslow) and Vivian (Louise Sorel), by locking them in a secret room in the DiMera tunnels and cutting off the oxygen supply. Knowing he almost lost her for good, John has decided that the time has come for him to marry his Doc—for the last and final time. Naturally, Marlena will be thrilled and agree.
Of course, being that they live in Salem, the pair may have to be cautious with their plans for a big wedding. Weddings in Salem have really never gone the way they're intended to, especially in recent months. The most recent weddings to undergo drama were Sonny (Freddie Smith) and Paul (Christopher Sean) and Chad (Billy Flynn) and Abigail's double ceremony, which was interrupted by Ben Weston (Robert Scott Wilson); Hope (Kristian Alfonso) and Rafe's (Galen Gering) nuptials, which were halted when Claire (Olivia Keegan) revealed that Rafe had cheated on Hope with Sami (Allison Sweeney); and Brady (Eric Martsolf) and Eve (Kassie DePaiva), when Eve herself refused to marry him because she had learned of his scheming behind her back.
Hopefully, for the two, theirs won't be quite as dramatic since they have already been through so much, but even if they're aware of the risk, they will still proceed to plan.
"Days of Our Lives" airs weekdays on NBC.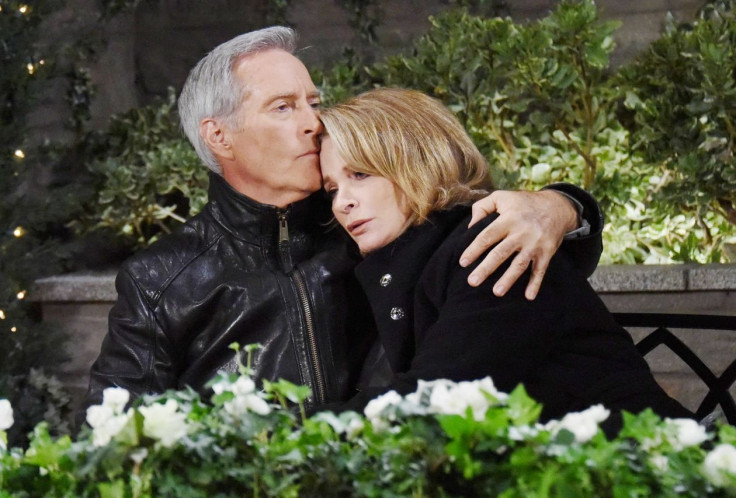 © Copyright IBTimes 2023. All rights reserved.