'Days Of Our Lives' Spoilers: Sami Returns To Salem After Shocking News
There has been shocking developments that have made it seem more believable that Will really could be alive. Now, as his loved ones in Salem wait for word that it could be true, Will's mother, Sami, will find herself returning to Salem as well to learn the truth on the Friday, Oct. 13 episode of "Days of Our Lives."
Ever since Ben (Robert Scott Wilson) stormed into the double wedding and interrupted Sonny (Freddie Smith) and Paul's (Christopher Sean) vows to drop a bombshell and claim that Will (Chandler Massey) was still alive. Though the claims were initially seen as false on the NBC soap, there have since been indications that Will could actually have survived after Ben strangled him with a red necktie.
Ben eventually revealed he had learned that Will was alive when his father, Clyde (James Read) came to see him at Bayview when he had escaped from prison. Kate (Lauren Koslow) since went to see Clyde in Statesville for answers, and came back with another bombshell. She then informed John (Drake Hogestyn), Marlena (Deidre Evans) and Roman (Josh Charles) that Clyde said he'd been told about Will being alive by none other than Dr. Rolf (William Utay), Stefano's mad scientist doctor of choice who had previously brought other people, including John, back to life, and Stefano then held them to punish his enemies. Because of these new developments, everyone believes more than ever that Will could in fact be alive, and that has led to Sonny, Paul, and of course, Will's mother, Sami (Alison Sweeney), who will quickly head back to town when she hears the news.
However, Sami's return will come at a time where Paul is having a hard time with the news, because he was sure Will would be proven to be dead, which would mean he could still marry Sonny. His desperation to prove he is able to marry the man he loves will drive him to do something shocking and unexpected.
Sonny had previously tried to get permission to exhume Will's body for the actual proof, but had been denied. Now, Paul may decide, after John tells his son that Sonny's first husband is possibly still alive, that he will prove that the man is dead with the most concrete evidence he can find—Will's corpse.
Paul will then convince John to help him with his plan, and the two will head to the cemetery to Will's grave, so they can dig up his coffin and prove once and for all that he is there, meaning he is dead, and the investigation can finally end.
However, as they work, they will be stopped by a hand that grabs onto their shovels. That hand will belong to Sami, who is officially back in Salem, and she won't let them continue until they tell her just what they think they're doing her son's grave.
"Days of Our Lives" airs weekdays on NBC.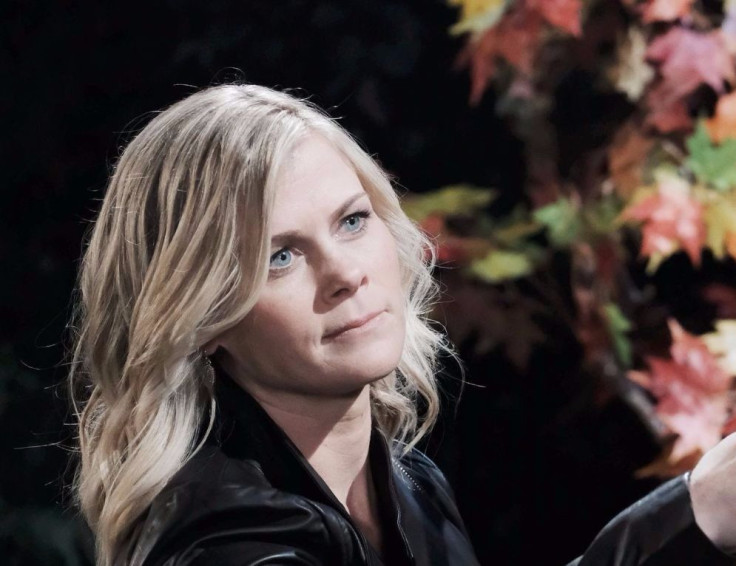 © Copyright IBTimes 2023. All rights reserved.