'Days Of Our Lives' Spoilers: What Secret Will Ted Reveal?
He's been hiding some deep secrets about his past, as well as the fact that he helped Xander stage Holly's kidnapping and presumed death. Now, unaware of who he's really talking to, Ted will reveal something shocking to "Nicole" on the Friday, June 14 episode of "Days of Our Lives."
Ted (Gilles Marini) has always been a shady character on the NBC soap, and very few people have really ever trusted him or been willing to get close. However, he has been trying to make himself seem like a better person for Hope (Kristian Alfonso), and has even decided he would try to find a way to make himself seem like a hero to her. However, if his plan falls short, he could wind up confiding unexpectedly in someone he never thought he'd speak to-- "Nicole" (Arianne Zucker).
Naturally, Ted would be wary of revealing too much to the woman who thinks her daughter is dead since he had something to do with the entire plot. Of course, he's also not aware that "Nicole" isn't really herself, but Kristen DiMera (Stacy Haiduk) in disguise—or that she was Xander's (Paul Tefler) secret partner in the scheme either.
Since the secret about Holly isn't something he would reveal, he will likely tell her instead about something from his past, thinking that she won't use it against him.
"Ted reveals a shocking secret to 'Nicole,'" spoilers reveal.
However, since she is really Kristen, telling her anything could prove to be a big mistake for him—and she will likely decide that he is a liability to the plot she and Xander have for Salem. As a result, she may decide that his secret is something to use against him—and he could find his days in Salem are numbered.
"Days of Our Lives" airs weekdays on NBC.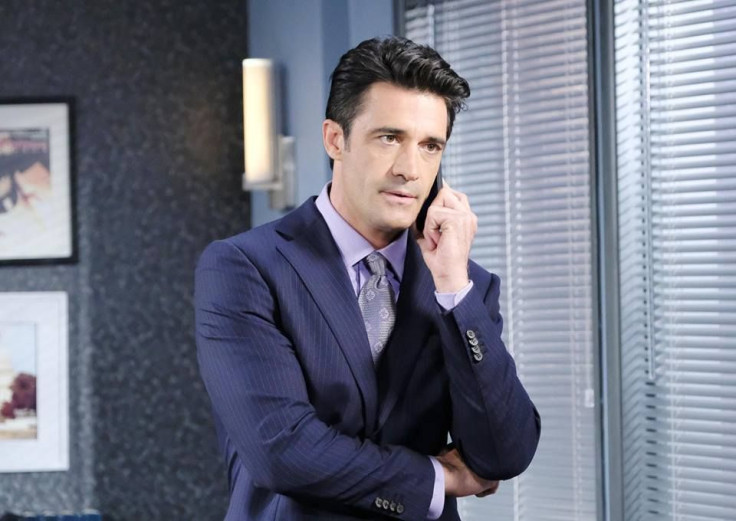 © Copyright IBTimes 2023. All rights reserved.