'Days Of Our Lives' Spoilers: Will Chad And Abigail Finally Reunite?
It's been a long time coming, but following his brave actions to get their daughter back, Abigail will finally forgive Chad and reunite with the man she loves on the Friday, Feb. 15 episode of "Days of Our Lives."
Chad (Billy Flynn) has been trying to win Abigail (Kate Mansi) back with little success ever since she was released from Bayview and was able to finally reveal the extent of Gabi's (Camila Banus) scheming and lies to make everyone believe she was still suffering from her DID. Since Chad had believed the other woman on the NBC soap and agreed to get Abigail committed, she found herself unable to forgive him for the betrayal. As a result, the pair have been apart ever since, though Chad had vowed to do whatever it took to get her back.
Now, following Charlotte's kidnapping and Chad's bravery at trying to get their daughter back, Abigail may have a change of heart. She watched as he talked Jordan (Chrishell Stause Hartley) into giving them back their baby, and heard him as he claimed to the other woman that he had been forced to kill Ben (Robert Scott Wilson) in the process. In the end, they got their baby back and Jordan fled. He hasn't revealed to Abigail yet that he had lied, but will likely reveal the entire truth. Though she may be disappointed to learn that Ben is still alive considering their history, the fact that he safely returned their baby to them could finally bring Abigail to trust in him again.
If she admits she trusts him once again and sees how devoted he is to their family, she will finally decide to forgive him and take back the life they had. The moment will be a big one for the couple because it finally puts them back together again after nearly a year of being forced apart over and over again.
However, even as they reunite, the two could decide that the best thing for them is to also leave their lives in Salem behind for good, and they could wind up saying goodbye to everyone else very soon.
"Days of Our Lives" airs weekdays on NBC.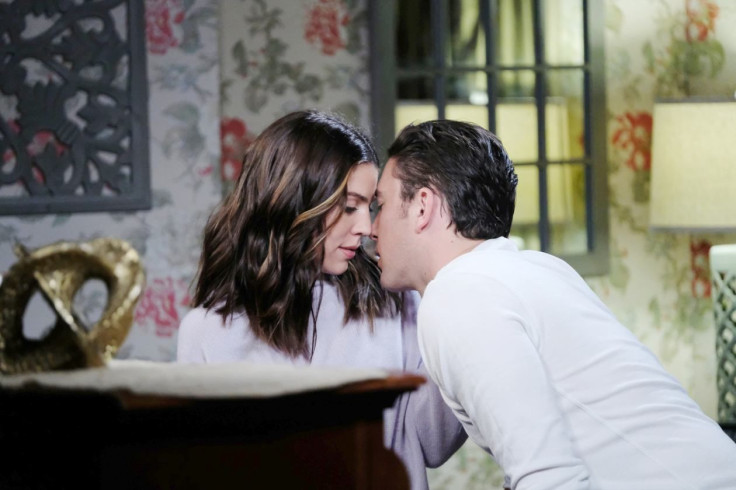 © Copyright IBTimes 2023. All rights reserved.