'Days Of Our Lives' Spoilers: Will Keeps A Big Secret From Paul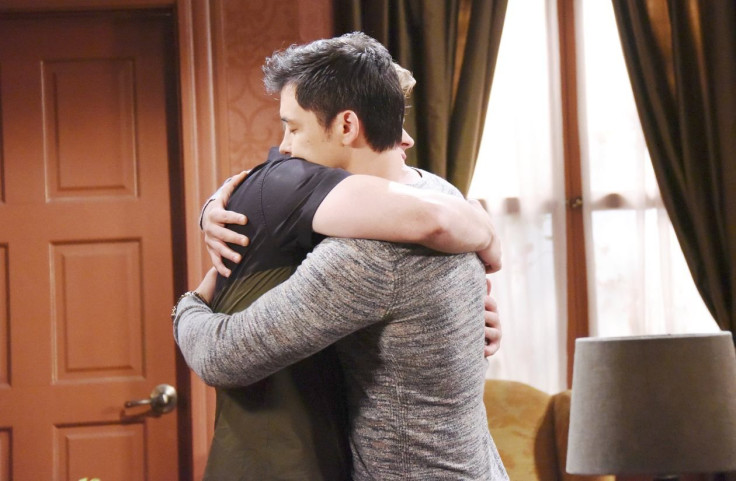 He had small flashes of memories from the life he lived before he was nearly killed. However, despite the monumental achievement, Will won't share his exciting news with his boyfriend on the Wednesday, June 20 episode of "Days of Our Lives."
After getting the formula from Dr. Rolf (William Utay) replicated, Will (Chandler Massey) had his grandmother Marlena (Deidre Hall) inject him with the serum, which he believes will help restore his memories from the life he lived before Ben (Robert Scott Wilson) nearly killed him and Susan (Eileen Davidson) resurrected him on the NBC soap. Though he was supportive of Will's decision, it was also clear that Paul (Christopher Sean) was wary of Will remembering his life with Sonny (Freddie Smith).
24 hours after the injection, it appeared as though it wasn't working, and was another dead end for Will, who does genuinely want to remember his life so he can truly feel at home and at ease again with the new life he has built for himself in Salem. Though he is happy now, and he believes in the relationships he has rebuilt with his loved ones and extended family members, he desperately wanted to remember them. However, the serum seemed to fail, and knowing he was not allowed to receive another dose, he had resigned himself to not remembering.
However, not long after that, he started to have some flashes of his earlier days with Sonny, which excited him, because it meant the serum was, in fact, working in some capacity. However, he has thus far kept the information to himself and will continue to do so, by keeping a big secret from Paul.
Though the news is exciting for him and gives him hope, Will knows of Paul's apprehension and may want to spare his boyfriend the worry that his newly found memories will send back into Sonny's arms. That could serve as motivation for not sharing the truth with him.
In addition, the memories he has had so far haven't been ones which really show him his prior life. Though he saw himself with Sonny, he didn't have any flashes that would really prove the love they had for one another. In case the others don't emerge, he may opt to keep what he has remembered to himself because he isn't sure he'll remember anything more substantial.
No matter what motivates him to keep it a secret for now, when the truth finally comes out, it could have some disastrous consequences.
"Days of Our Lives" airs weekdays on NBC.
© Copyright IBTimes 2023. All rights reserved.