'Days Of Our Lives' Spoilers: Will Kristen Have Success With Her New Scheme?
She had thought that trying to change her reputation by doing nice things for people would be the key to eventually convincing Brady to really give her another chance, but now that she knows about Sarah's condition, Kristen is going full steam ahead in her newest quest to finally get the man she loves on the Tuesday, September 24 episode of "Days of Our Lives."
After Xander (Paul Tefler) accidentally slipped and revealed that Sarah (Linsey Godfrey) was pregnant with Eric's (Greg Vaughan) baby and wanted to end the pregnancy on the NBC soap, Kristen (Stacy Haiduk) realized she could resort to a previous ploy she had made and use it to her advantage as she tries to win Brady (Eric Martsolf) back. She immediately abandoned the plan she had enacted which saw her being nicer to people and doing things that were out-of-character and telling Xander she wanted to have Sarah's embryo implanted in herself instead. After blackmailing Xander to keep him quiet, she decided she needed to move quickly in order to properly execute her plan, and it seems she's wasting no time when it comes to getting help from the only doctor in Salem who would work with her on this crazy scheme.
"Kristen enlists Rolf (William Utay) for an unusual procedure," spoilers reveal.
Kristen likely believes that if she can successfully have the embryo stolen and implanted in herself, she can convince Brady, who did sleep with her when she was pretending to be Nicole (Arianne Zucker), to reconsider his plans on being with her because they would have a child together—all while he was unaware that the baby is actually his brother's with another woman. Considering she did something similar before by stealing Theresa's (Jen Lilley) embryo and giving birth to the child she had with Brady, the plan is something Kristen may genuinely feel she can successfully carry off.
Of course, as she schemes to do whatever she finds necessary to win Brady over, he and Sarah will both be reflecting on how much pain Kristen's last plan caused in Salem, especially for them, since she lost Eric when he found the real Nicole, and he lost a romance he thought he was rebuilding as well.
"Sarah and Brady try to bolster one another over the havoc Kristen has created," spoilers state.
"Days of Our Lives" airs weekdays on NBC.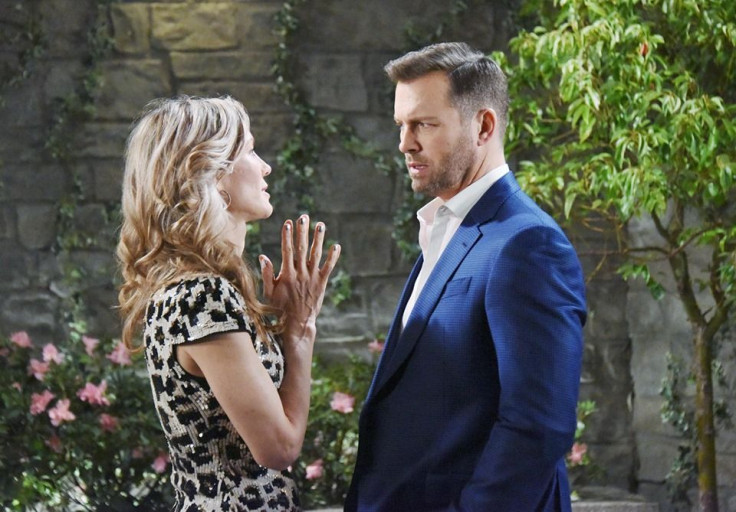 © Copyright IBTimes 2023. All rights reserved.