'Days Of Our Lives' Spoilers: Will Rafe Realize What Jordan Has Done?
He had the cupcake that she had intended for Ciara and was poisoned as a result. Now, as he recovers in the hospital, Rafe will begin to wonder just what Jordan is up to and if she's as well as she claims to be on the Tuesday, Oct. 29 episode of "Days of Our Lives."
Jordan (Chrishell Stause Hartley) moved in with Rafe (Galen Gering) following her release from Bayview, and she has sworn that she's well enough now to care for her son, David and that she isn't a concern any longer, despite her insistence that Ben (Robert Scott Wilson) is still a danger and can't be trusted on the NBC soap. However, after she and Ben appeared to makeup, she revealed her true colors by poisoning one of the cupcakes from David's birthday party, intending for it to be given to Ciara (Victoria Konefal), and she even managed to slip the vial of poison into her brother's jacket as he and his girlfriend left the party. Since then, however, Rafe was the one who actually ate the cupcake and was hospitalized, and now, he will begin to wonder if Jordan is as stable as she claims.
"Rafe becomes suspicious of Joran," spoilers reveal.
If he starts to wonder what's happening with her and becoming suspicious, then she will need to change her plan up if she really is out to have her brother committed again—and Jordan will do anything if it keeps Rafe off her trail.
Of course, her behavior won't be the only one raising eyebrows in Salem, as Hope (Kristian Alfonso) has been confusing everyone lately with her own bizarre actions, and unaware that she is now programmed to be Princess Gina once again, John (Drake Hogestyn) and Marlena (Deidre Hall) will try to find some answers.
"John and Marlena confront 'Hope,'" spoilers state.
Of course, if she is once again back to being Princess Gina thanks to Rolf, no confrontation will stop her, or the man responsible for her being back on the surface, from achieving their ultimate goals.
"Days of Our Lives" airs weekdays on NBC.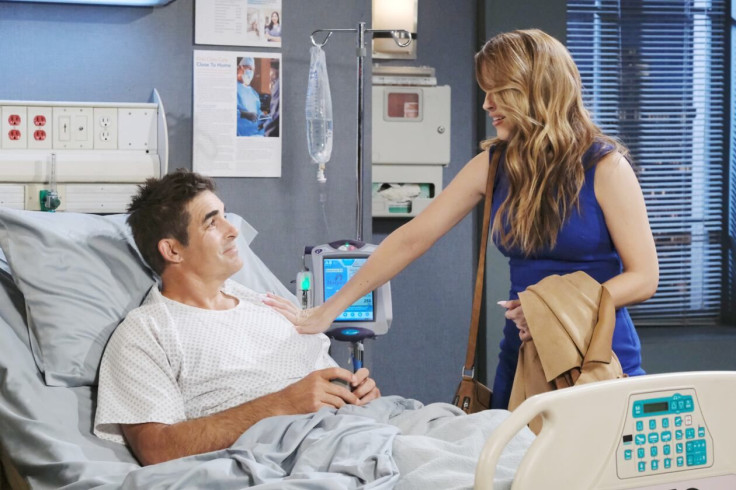 © Copyright IBTimes 2023. All rights reserved.