'Days Of Our Lives' Star Kassie DePaiva Books 'Castle' Season 8 Gig, Reunites With 'One Life To Live' Co-Stars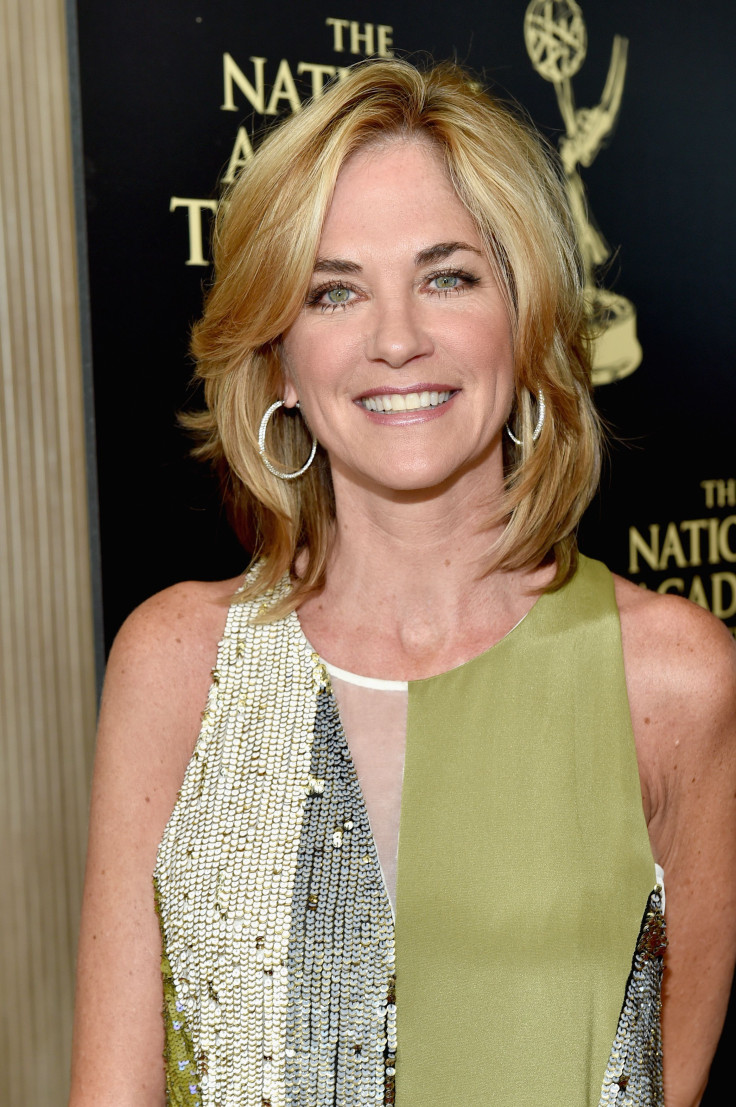 It's reunion time on "Castle" Season 8. Several of Nathan Fillion's co-stars from his time on "One Life to Live" will visit the primetime drama. Kassie DePaiva tweeted a photo of her with Tuc Watkins (left) and Fillion to announce the news.
TVLine reports both DePaiva and Watkins will appear on "Castle" Season 8, episode 10 along with Darlene Vogel. DePaiva and Watkins will play a couple who get involved with a case. "Roger and Joanna Mathis, marrieds who get pulled into a murder investigation," TVLine states. "Roger worked as a cameraman for the deceased, while Joanna turns out to be a fan of Castle's books." Vogel's role remains unknown.
For DePaiva, the new job comes shortly after she lost another. The actress was fired from "Days of Our Lives" in September after playing Eve Donovan since 2014. "It saddens me to have been let go from the show just as Eve was finally finding her footing," DePaiva told readers on her website. "But that is the way the soap business goes."
While DePaiva had been on "Days" for a year, she was more well-known for her role on "One Life to Live." She played Blair Cramer from 1993 until 2013, when the soap opera went off the air. The drama gave Nathan Fillion one of his first jobs as Joey Buchanan, and he stayed with the show from 1994 through 1997. Watkins played David Vickers from 1996-2013 while Vogel portrayed Melanie MacIver from 2000-01.
It seems Fillion may have asked his fellow "OLTL" alums to guest star on his show. He thanked them for taking the job in a tweet. "22 years ago, I was 22 years old, and working my a-- off with these two. Thanks for doing this, you guys," Fillion wrote.
They're currently on set filming, but "Castle" and "OLTL" fans won't see the reunion for a little while. The episode will not air until the show returns from winter hiatus in 2016.
"Castle" Season 8 airs Mondays at 10 p.m. EDT on ABC.
© Copyright IBTimes 2023. All rights reserved.