DC Comics Instructs Retailers To Destroy Superman Comics: What's Behind The Decision?
Recently, retailers received a message from DC Comics requesting that they destroy certain upcoming issues of Superman #14 and Supergirl #33. This request stems from their decision to update the cover art and their desire for the copies be the same in every store so that customers have the same offering.
According to Comicbook.com, what prompted the decision was the fact that the current artwork does not coincide with the story that it's attached to. This is due to the fact that they were scheduled a bit ahead of time, so the story and the images didn't successfully align. Additionally, this means they need to be updated as fans are used to having a connection between the two components.
READ: 'Spider-Man' Comic Was Defaced By Angry Girlfriend, Remains Extremely Valuable 'Collecting Lore'
DC has said that they will make affected versions returnable, but are stating that retailers need to destroy the issues as soon as they come into their stores. They also shared that replacements would be closely following the destruction of the old comics. Of course, that will likely make any surviving copies quite valuable in the future due to assumed rarity.
On the Supergirl cover, it featured a battle scene against Brainiac, with the title text reading, "Nothing Can Stop The New Brainiac." Meanwhile, the Superman cover featured him "breaking through his logo and Lex Luthor trying to tempt Lois Lane into using a gift of power," according to the outlet.
Part of the affected artwork on both issues can be seen below in a tweet from Comicbook.com's official Twitter account.
The new version of Superman #14 that is set to arrive in stores on Aug. 28 and will not have the "Year of the Villain" branding included in the cover art. The same goes for Supergirl #33 with the new version expected to arrive on Sept. 4.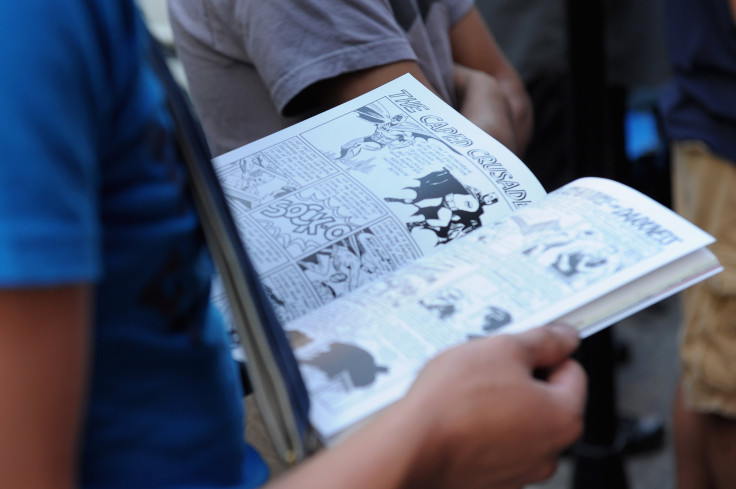 © Copyright IBTimes 2022. All rights reserved.
FOLLOW MORE IBT NEWS ON THE BELOW CHANNELS