'Dead By Daylight' Getting Into NFTs Infuriates Fanbase
KEY POINTS
Behaviour Interactive announced "Dead by Daylight: Masters of Horror NFT Collection"
Gamers are not happy about the announcement
Valve recently banned all cryptocurrency and blockchain-based games and NFTs on Steam
Behaviour Interactive, the game developer behind the asymmetric survival horror title "Dead by Daylight," has earned the ire of its fanbase after it announced the game is getting into non-fungible tokens (NFTs) with the in-game Pinhead model as its gauge.
"Behaviour worked with Boss Protocol over several months to adapt in-game models for use as NFTs and approved them prior to the release of Pinhead in DbD. The NFTs have a chance to grant access to the #Hellraiser chapter of DbD," the game developer announced on Twitter on Tuesday.
The "Masters of Horror NFT Collection" is a joint project of Boss Protocol and Behaviour Interactive. The former is a company known for making NFTs based on popular series or franchises.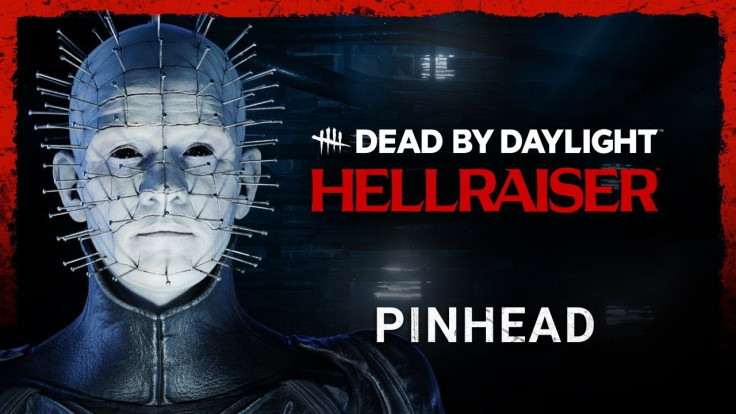 Purchasing the "Dead by Daylight: Masters of Horror NFT Collection" entitles gamers to the Hellraiser Chapter. But this has made the fans furious, mainly because of the controversy involving NFTs and blockchain technologies.
NFTs are digital items that utilize blockchain technology to provide ownership to those willing to pay for them. NFTs flourish in the concept of sole ownership, which gives value to anything because it is unique.
NFTs provide sellers with the authority to produce fresh content for cryptocurrency. The buyer then is promised exclusive ownership of the NFT item. In theory, it could mean no one else can get the same thing once sold within the blockchain space.
Many gamers, including Valve's Steam, are not interested in NFTs because it requires blockchain mining, which is energy-intensive and not eco-friendly. Also, NFT is an economy in itself and currently, the scene is teeming with scams.
A lot of gamers are giving Behaviour Interactive a dab because of this collaboration with Boss Protocol. The issue is a hot button in the gaming industry right now, with Valve recently banning cryptocurrency and blockchain-based games on its digital storefront Steam.
Many people condemned Behaviour Interactive's recent move on "Dead by Daylight." The game's former programmer said, "I am strongly opposed to the spread of NFTs and extremely disappointed to see the game that I love associated with them."
"Ew. Not playing your game anymore," one person wrote on Twitter.
© Copyright IBTimes 2023. All rights reserved.
FOLLOW MORE IBT NEWS ON THE BELOW CHANNELS