Is 'Deadbeat' Canceled Or Renewed? Hulu Officially Comments On Season 4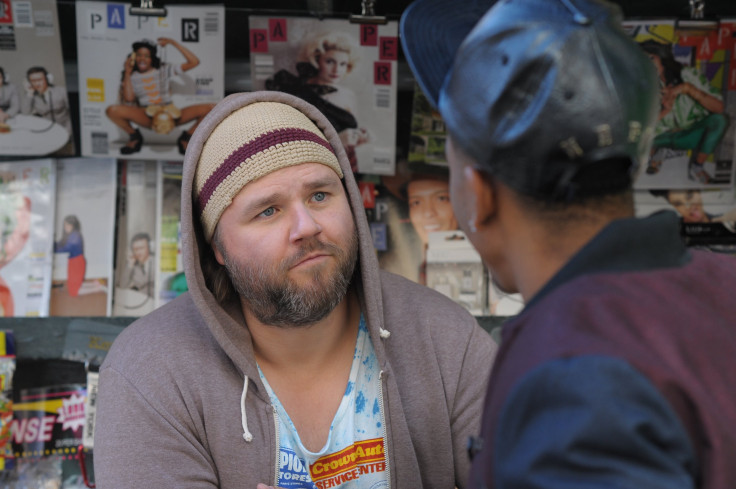 "Deadbeat" is officially dead. Six weeks after Season 3 debuted on Hulu, the stoner comedy has been canceled.
"We love working with [series creators] Brett [Konner], Cody [Heller] and the entire cast and crew of 'Deadbeat,' " a Hulu representative told TVLine, "but right now there are no plans to produce more episodes."
The series starred Tyler Labine as Pac, a pot-smoking medium who helped spirits move on to the afterlife. The actor said Friday it seemed the series would be canceled and said he was "super bummed" about it.
Kal Penn, who joined the cast of "Deadbeat" in Season 3 as Clyde, was also disappointed to hear the news. He joked the bright side of this was he never spent money on a Hulu Plus subscription, which is required to watch the show. Penn also noted finding out his show was canceled through Twitter was "tacky," but he was quick to promote his and Labine's other shows.
Labine can next be heard in "Voltron: Legendary Defender," which will be hosted on Hulu Plus' competitor, Netflix. The streaming service is teaming up with Dreamworks Animation to bring back the popular 1980s cartoon. The first season debuts June 10.
Meanwhile, Penn next can be seen in "Designated Survivor." The ABC drama follows Kiefer Sutherland as a low-level cabinet member who has to step up as president of the U.S. after a terrorist attack kills all of the higher-ranking officials. Penn plays Seth, the new president's speechwriter. The show premieres in the fall.
© Copyright IBTimes 2023. All rights reserved.