'Dear White People' Boycott Doesn't Bother Antoinette Robertson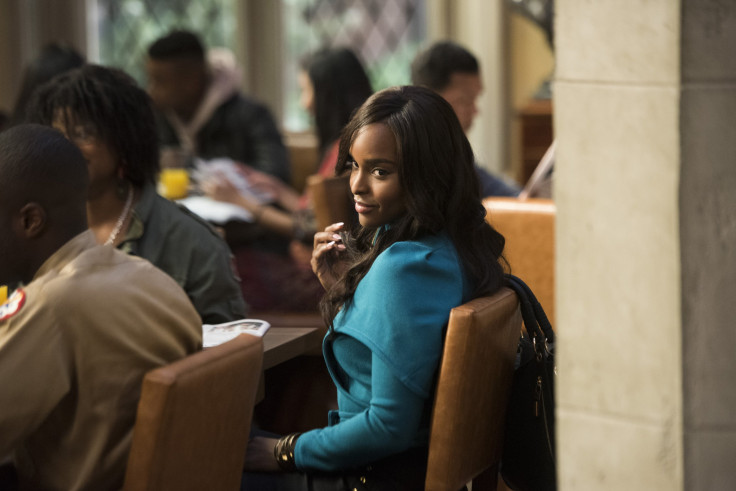 A subset of the internet had a big tantrum in February when the announcement teaser for Dear White People, a Netflix original expanding on Justin Simien's 2014 film of the same name, reminded viewers blackface is not okay.
"In those moments seeing people get angry the way that they did, being called an ape fifty times in my DM's and told to go back to Africa, to see that for the first time was jarring, like the n-word splattered all over. These are the same people saying that the show is racist," series star Antoinette Robertson, who plays Colandrea 'Coco' Conners, told International Business Times.
In an effort to stop "perpetuating racism," thousands pushed the YouTube dislike button and insisted on cancelling their Netflix accounts to "boycott."
"We know that blackface is highly offensive, everyone should know, based on the historical origin of it. I can't speak to why Netflix used that particular 30-second clip, but what I can say is, a ten-second google search will show you several universities who had blackface parties. We know that this has happened and it continues to happen."
Be a slutty nurse, be a pirate, just don't paint your face black or mock me or our president, the show's main character, Sam White, says on her college radio show when listing acceptable Halloween costumes.
"They got very upset about that because, 'How dare you tell me what I can and cannot do.' It's just like the n-word. 'Well, it's in a song I can say it.' I mean yeah, of course, you're fully capable of saying it… but should you?"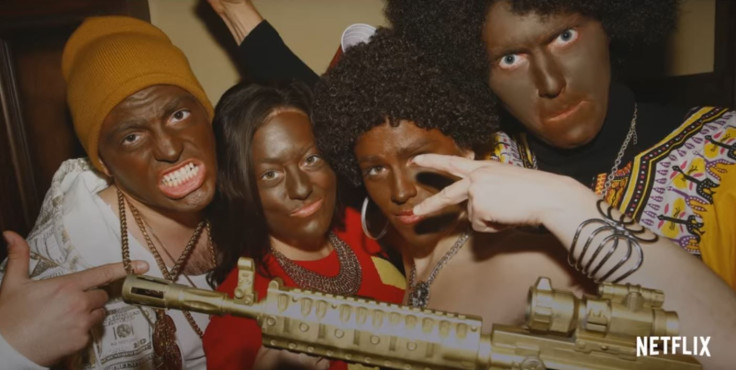 The film that inspired the new Netflix series, which also satirized "post-racial" America, was met with criticism too. Many people couldn't get past the name itself, Dear White People. After the first teaser, former BuzzFeed writer Tim Treadstone started an online protest by tweeting Dear White People is an "anti-white show that promotes white genocide," Simien had enough, and countered hostile reddit threads by posting a personal essay on Medium explaining, in profound 5000-word detail, the significance of the name.
"If he needed to name it Dear White People to get your attention, then why not?" Robertson said, explaining why she and Simien think the hateful response to the teaser proves the exact point of the show. "We are minorities but our voices should still be heard. Our feelings, our relationships, our lifestyles, who we are as individuals are all valid and should be represented and not in the form of stereotype on top of stereotype on top of stereotype."
Dear White People explores race relations, cultural bias and political correctness, or lack thereof. While Simien's 2014 feature film did the same, the divisive political climate legitimized by Trump only exacerbates the importance of the show's premise for everyone.
"We're dealing with a different world that I don't particularly understand. Especially underneath this administration, there are people who want to justify their hatred based on the fact that there are people who are just different than them, and I don't in any way shape or form condone that so I'm here for it," Robertson said. "I'm here for the announcement, Netflix stands behind it 110 percent, I'm very proud of it because I know the body of work we produced is something that will inform the next generation. It is going to educate people. It's going to show people a side of blackness that is rarely seen."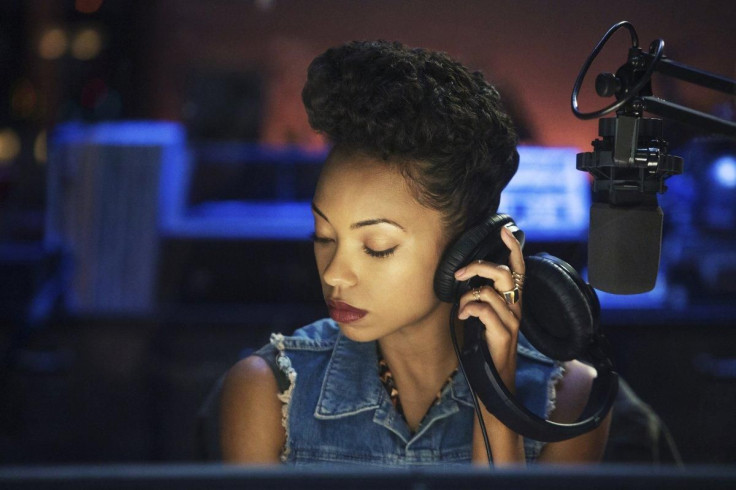 One of the many subjects Dear White People addresses through each of its characters is how to deal with blatant racism and social injustices. Robertson says Simien does this by incorporating recent traumatic events in black culture to show how each character reacts, grows and deals with painful moments.
"We can't pretend that we are not affected by it because those are deep wounds which yeah, you can put makeup over, but it's still a wound, it's still there. To have it mentioned within this forum to give them some form of understanding as to why these things would hurt the people within our community the way that they do, and to address the possibility that they are contributing to a racist society inadvertently so, some people purposefully as well. Dear White People ties it all in a really beautiful dysfunctional bow."
Dear White People arrives on Netflix April 28.
© Copyright IBTimes 2023. All rights reserved.