Deep Bass Earphone: FiiO's new Stainless Steel and 'Diamond' FD5 Review
This article uses affiliate links, which means if you purchase products through these links, we may earn a commission. Click here to see our
T&C
. For licensing please click
here
.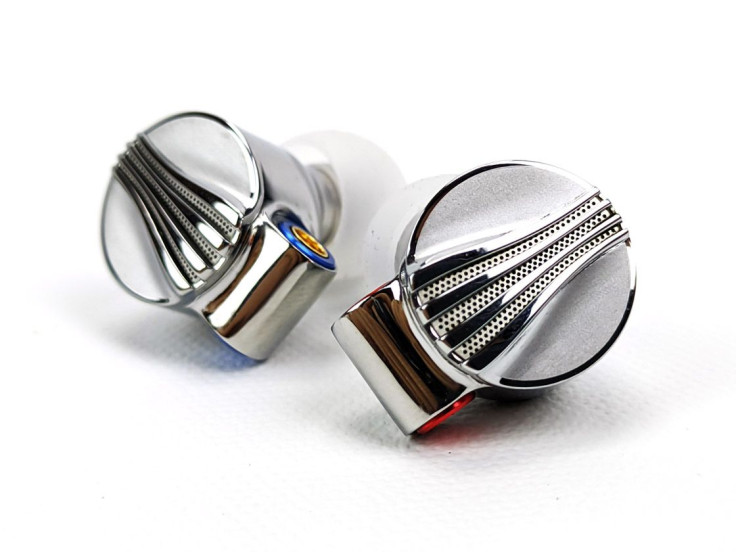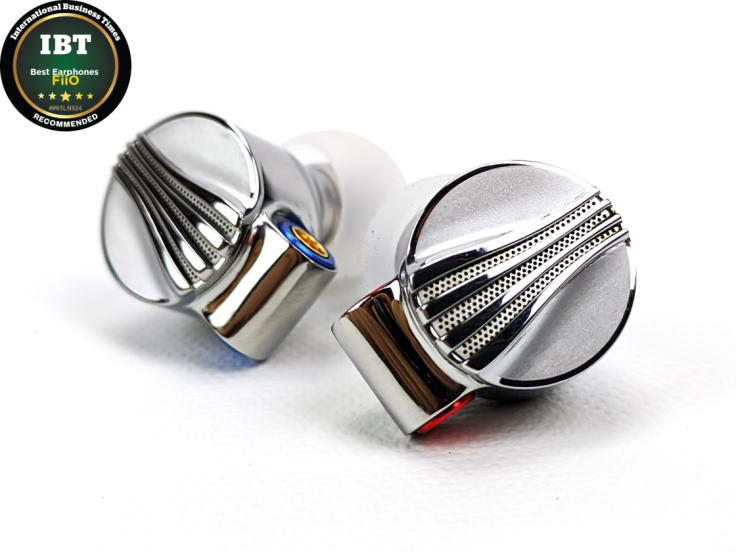 If the release of the EM5 seemed like a nostalgic one-off project, the new FD5 shows that Dynamic Driver (DD) driven earphones has a future - a bright one at that, especially when combined with some new technology that has the word 'diamond' in its name.
But is it just hype? We go hands-on to find out.
What is 'Diamond-like Carbon'?
Before dismissing the term 'Diamond-like Carbon' as a translation mishap, my decision to educate myself on the Internet on what DLC is paid off. It's a fairly new material technology that features a structure of carbon atoms that gives it the strength and hardness resembling diamond - and FiiO managed to make its driver dome out of the stuff.

The theory of why it's better to use a more stiff, rigid material is quite simple, really. Having stiffer material means the diaphragm is less likely to flex and deform - which would cause loss of the original sound signal from the magnetic coil.
My first thought upon finding this out is to remember my sweet memories of headphones that used graphene - another carbon based atomic array that gives it incredible hardness and stiffness, which turned out very, very well.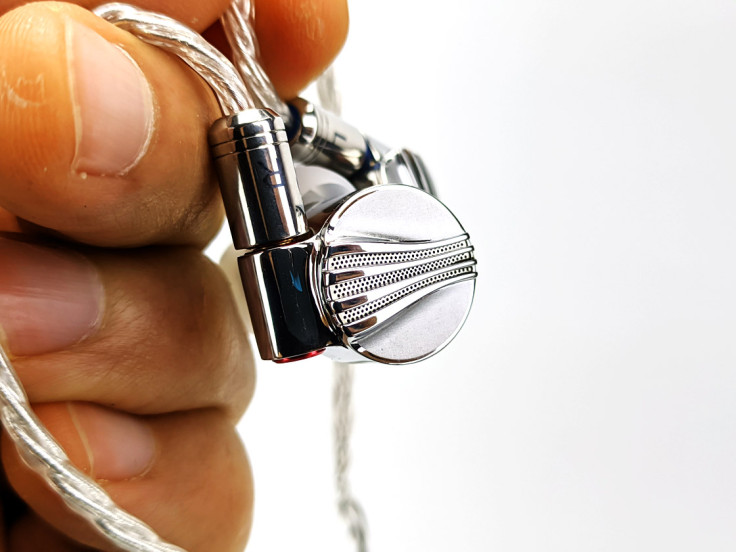 Stainless steel bodied beast
Upon first picking up the FD5, its heft is an immediate giveaway of the solid build on these earphones. Build of stainless steel together with a mirror-finish, makes them a pleasure to look at, not to mention the 50's automobile streamlines to go with the chrome look - these are earphones that won't be mistaken for any other.
My initial concern of how the heavy weight might affect the comfort of wearing them turned out to be unfounded. Once I wrapped the ear hooks around the ear as you would any other IEM, the seal of the ear tip and the cable carry all the weight. The FD5 are comfortable to wear - even for hours on end.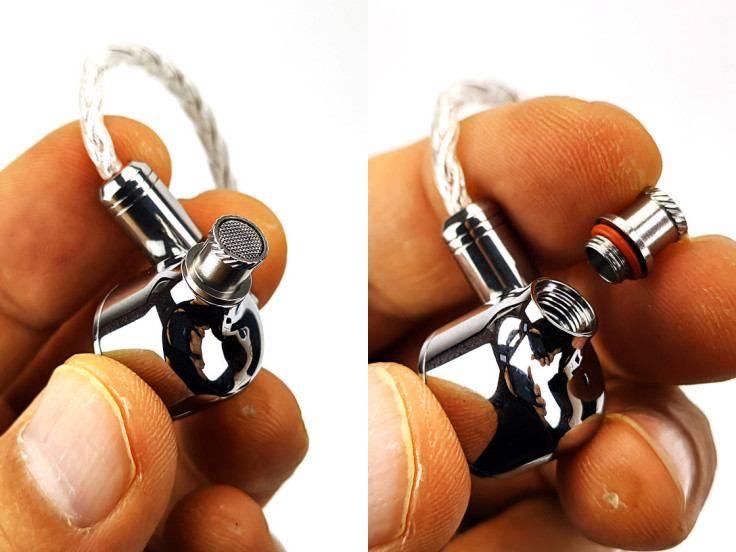 Other than obvious advantages like extreme durability and unique aesthetics, the stainless steel case also allows for the sound tube to be screwed on and off - swapped out in case you prefer a triple-flanged tip for the ultimate sound isolation and seal.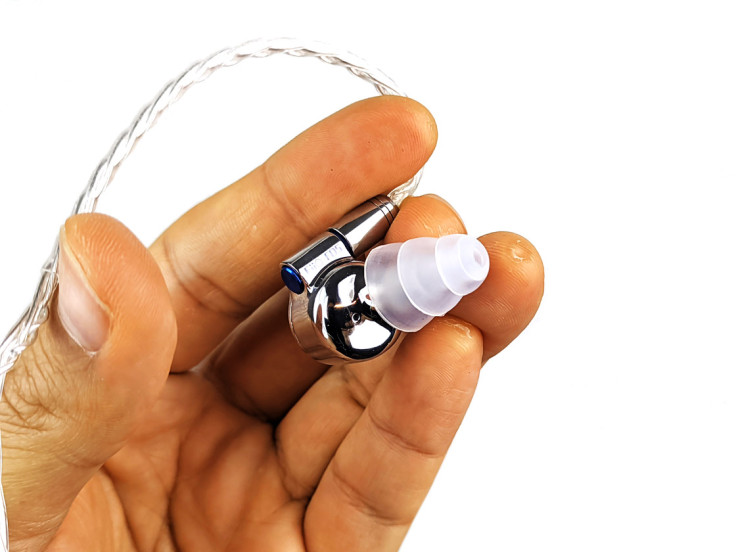 DLC sound - detail, detail, detail
Ever since owning the legendary Koss KSC75s, which had titanium coating on its dynamic drivers, I knew that having stiffer diaphragms resulted in better definition in the sound reproduction. Reviewing the graphene tech enhanced headphones ORA Sound GQ and 1MORE's H1701 doubled-down on that experience.
As it turns out - a DLC cone in the FD5 shows a consistency in this pattern. The detail that the FD5 drivers produced is not as sharp as Balance Armatures ,but they are definitely close, much crisper than any other DD driven headphones that I have ever tried. When compared with a Sennheiser CX300S that I had lying around, it's clear that even Senheiser's signature treble sounded a little muffed up when compared to FD5's DLC enhanced driver.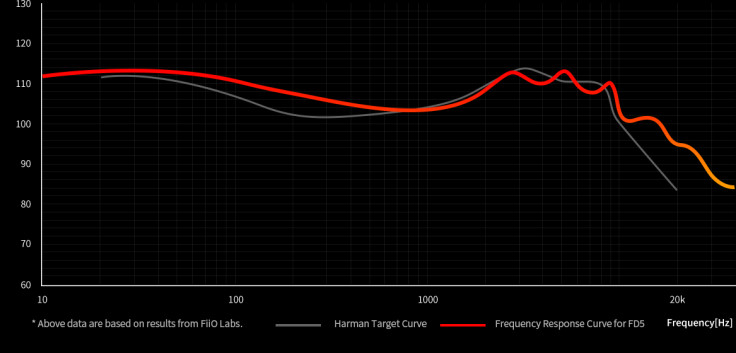 Deep Bass? As deep as you want to go
The overall frequency response FiiO has expressed on their official website to follow the Harman Curve, which basically means it's fun to listen to: punchy bass-lines and sweet vocals highs.
But if you follow any of my reviews you will know that, I believe in headphones having good 'tunability', that when occasionally listening to bass-heavy songs - and I turn up the bass on the equalizer - the headphone should keep up with my part-time bass-head cravings.
And I'm glad to report: the FD5 is incredibly tunable, perhaps the most tunable dynamic driver earphones that I have used so far. Even at a flat EQ setting, these headphones already have a strong low-end, but it is far from what the FD5 is able to produce. I tested its limits, and even maxing out the 60hz dial with a preamp - its sound was still intact and did not crack, while pumping out an incredible amount of bass that it was vibrating even my outer ears.
There are simply no other traditional dynamic driver earphones that I've tried that can do anything like this.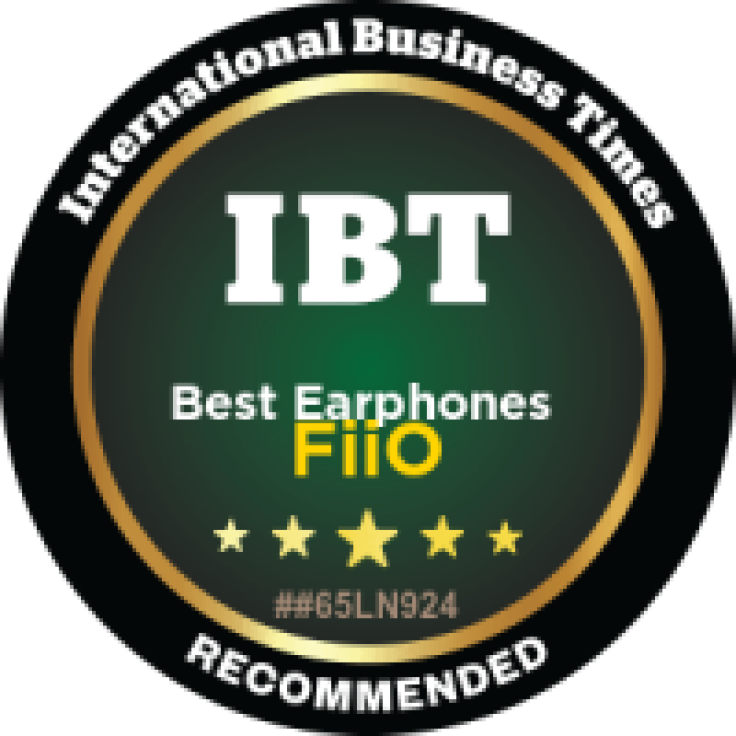 Final Verdict
FiiO is almost swimming upstream by developing a dynamic driver earphone in a world of balanced armatures, planars and even micro electrostatic drivers. But after trying out the FD5: I believe they have a valid point. Fitting into such a small package, these new DD earphones armed with its DLC cones are pronouncing the era of dynamic drivers is far from over.
From details, definition to its ability to produce an insane amount of low-end that would satisfy any bass-head, these earphones based on legacy technology are still very desirable, even in 2021. That's why we're selecting the FD5 as our recommended earphone.
Sam is a production engineer turned tech writer who specializes in seeking out gadgets that enhances productivity while still looking sharp. This is a contribution to an ongoing IBTimes review series on gadgets for Business Travelers.
© Copyright IBTimes 2023. All rights reserved.