Delaware Man Who Shot 3 Officers Found Dead From Self-Inflicted Gunshot Wound After Standoff
KEY POINTS
Officers got a 911 call about a domestic dispute at 9:30 p.m. Wednesday
Bernard Goodwyn open fired at them when they responded to the scene
Three officers were injured but they are now in stable condition
After the standoff, Goodwyn was found dead from a self-inflicted gunshot wound
A 31-year-old man shot three Wilmington police officers who were responding to a domestic dispute call in Delaware Wednesday night. The suspect was found dead from an apparent self-afflicted gunshot wound after a 12-hour standoff.
Officers received a 911 call at 9:30 p.m. about an ongoing domestic dispute. When they arrived at the scene, they tried to make contact with the suspect, identified as Bernard Goodwyn, reported ABC News.
However, as officers entered the Wilmington apartment, Goodwyn allegedly opened fire on them, injuring three officers in the process.
The three injured officers were hospitalized but are now in stable condition, authorities said. One of them has already been released from the hospital.
According to police, a perimeter was established around the apartment building. Several city blocks were closed off and dozens of officers stood guard with their guns drawn. Meanwhile, police tried to negotiate with Goodwyn.
In a statement, Mayor Purzycki said, "The incident displaced some nearby residents while others were forced to shelter in place. We are sorry for this disruption, but we appreciate their cooperation."
"I saw one police officer carrying another police officer. He laid him down right in front of the daycare and he began to work on him, and they were trying to protect the police officer that was down on the ground, but as well, they were securing the area," a witness at the scene told WPVI.
The standoff lasted 12 hours. When police finally managed to enter the room where Goodwyn was Thursday morning, they found him dead from a self-inflicted gunshot wound. The suspect's gun was recovered from the scene.
Councilwoman Zanthia Oliver of Wilmington's 3rd District lauded the officers for how they handled the incident. "I'd like to give my appreciation to the police officers for deploying and saving the residents who live in the building, she said.
Following the standoff, City Council President Ernest Congo offered support to the residents of the neighborhood. "The police department went through an extreme amount of trauma last night, but so did those residents. So I don't want that to be lost," Congo said as per WPVI.
"I can't imagine them having to stay in that building. Honestly, I think that building needs to be closed immediately. Those residents need to be given housing vouchers," he added.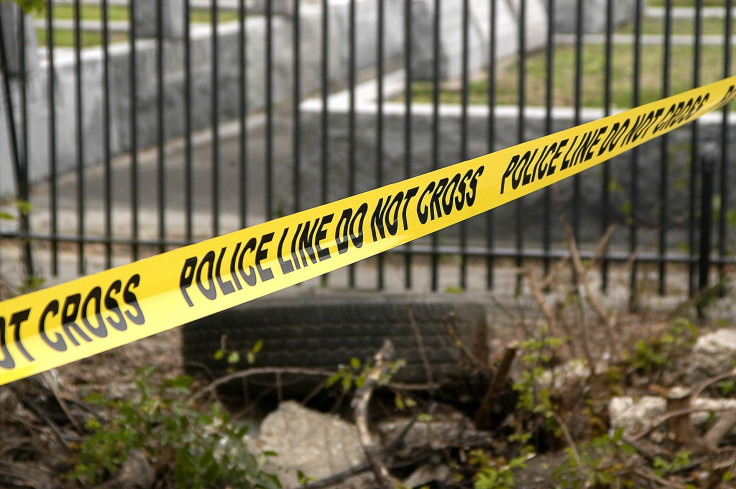 © Copyright IBTimes 2023. All rights reserved.