Delayed: Kojima Productions Pushes PC Release OF 'Death Stranding' To July 14
KEY POINTS
The PC version of "Death Stranding" has been moved to July 14
Kojima Productions said in a tweet that the delay is caused by the temporary closure of its studio
It also came with work at home orders caused by COVID-19
"Death Stranding" was supposed to be released on the Epic Games Store and Steam on June 2
Kojima Productions, the studio behind"Death Stranding," has decided to delay the PC version of action-packed game due to constraints caused by the COVID-19 pandemic.
In a tweet published by the Shinigawa-based video game developer Tuesday, the PC launch of "Death Stranding" has been moved to July 14 following the temporary closure of its studio. The delay will also allow "more development time" as the virus urged employees to work from home.
"Death Stranding" was previously scheduled to launch on the Epic Games Store and Steam on June 2, said MSN. The studio's closure and the fact that developers are now working at home is line with Japan's nod to a worldwide effort to stay indoors and promote social distancing to flatten the curve that has been caused by the virus.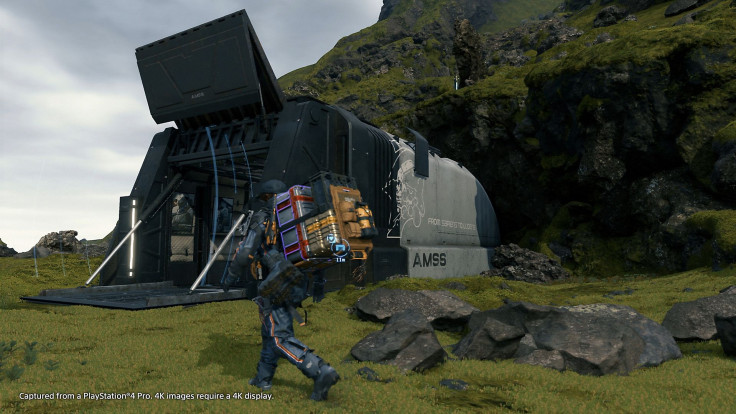 IGN meanwhile pointed that this is not the first time Kojima Productions had to close its office. On March 30, the studio learned that an employee working at their studio had tested positive for COVID-19. This prompting the higher ups to enforce precautions to safeguard the safety of its employees as well as the "broader community."
The studio's news release pointed that the employee has been been at home since March 20 and has not stepped foot into the office. It was during this time that the worker underwent a Polymerase Chain Reaction (PCR) which later came back positive.
Despite the unfortunate news, public health officials told Kojima Productions that the rest of its employees were not considered "close contacts" since the positive employee "was not in the office at the time of symptoms onset."
Still, Kojima Productions had to close the office floor, sanitize all office facilities and ordered all of their working staff to work remotely.
The "relatively small delay" in the PC launch on the other hand, was seen by Trusted Reviews as a blessing in disguise. For one, it will allow developers to further enhance the game and to finish it to be the "best it can possibly be."
"Given how gorgeous Death Stranding is on consoles, it stands a chance of being truly stunning on a powerful gaming PC," said the outlet.
"Death Stranding" was first introduced to the PlayStation 4 by Sony Interactive Entertainment on November 2019. The game's PC version will also tag along a crossover with "Half-Life" that will have Sam Bridges (Norman Reedus) don peculiar cosmetics such as a Headcrab hat, a head valve and Alyx's gravity gloves.
© Copyright IBTimes 2023. All rights reserved.