Delhi Gang-Rape Protesters Get Support From Bollywood Stars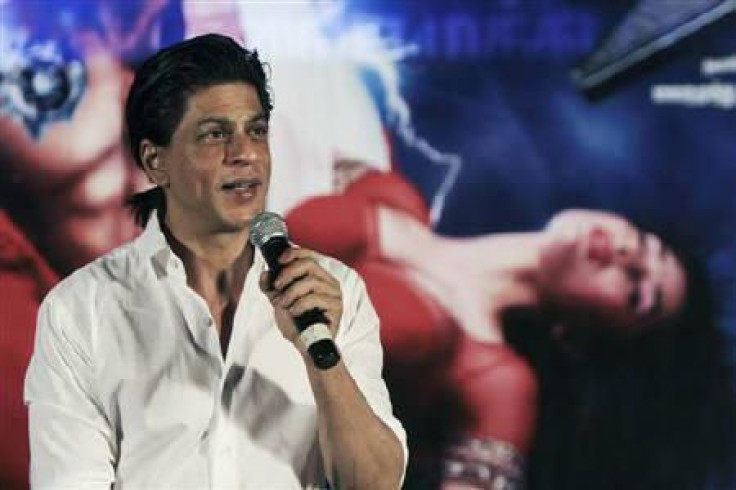 Following the brutal gang rape of a 23-year-old Delhi woman, India's students, activists, political figures, and other members of the public have taken to the streets to push for action that could help alleviate the country's alarming sexual assault rates.
The incident has outraged the nation and reignited a familiar debate regarding the shocking numbers of rapes in Delhi. And according to the Hollywood Reporter, notable Bollywood stars and filmmakers have been publicly showing their support for protesters.
"India has GREAT Future. Thanks to it's [sic] YOUTH," actor Anupam Kher tweeted. "You can't fool them. You can't Frighten them. You can't Suppress them."
Acclaimed director/producer Shekhar Kapur posted several tweets in support of the protesters and praised them for their bravery.
"I stand proudly today with the students of Delhi. Its the new caring politically aware generation not afraid to stand up for what they believe in," Kapur tweeted. "Indian youth have proved they are not just demographic statistics in economic models. They are a potent and fiery political force of change."
On Dec. 16, a 23-year old female student boarded a bus with a male friend in Southwest Delhi. The Herald Tribune reports that the two were beaten with iron rods and thrown off the bus, which drove for approximately an hour and passed several police patrol vans during the attack. The women is currently in critical condition while her male companion is expected to make a full recovery. Four men, including the bus driver, have been arrested in connection with the crime while two more are currently being pursued by authorities.
Following the crime, which has dominated news coverage in India, leading actor Shah Rukh Khan expressed his sorrow.
"We cannot blame a ghastly act on the collective deterioration of the world we live in. It is not an external condition. It's us!," Khan tweeted. "It's us because we make that collective and if we don't punish the rapists then rightfully we will be punished soon -- very soon, when this inhuman crime hits our homes and families."
In recent years, a number of high-profile cases of sexual assault, often involving more than one perpetrator, have resulted in Delhi commonly being referred to as "the rape capital of India."
The BBC News reports that roughly 572 rapes were reported in 2011 compared to the 635 reported cases in 2012. As a country overall, India remains one of the most dangerous places in the world for women.
Last year, numerous residents of Delhi participated in the "Slutwalk" protests that took place in various countries throughout the world. The rallies occurred as part of a worldwide effort to resist the notion that a woman's attire or actions can prompt sexual assault.
The most recent outcry against sexual violence echoes a December 2010 case in which a call center employee was abducted and gang raped on her way home from work. Following the cases's extensive media coverage, call centers and various other places of employment were required to drop female workers off at their doorsteps.
© Copyright IBTimes 2023. All rights reserved.