Delta Airlines Flight Makes Emergency Landing After Pilot Smelled Smoke In Cockpit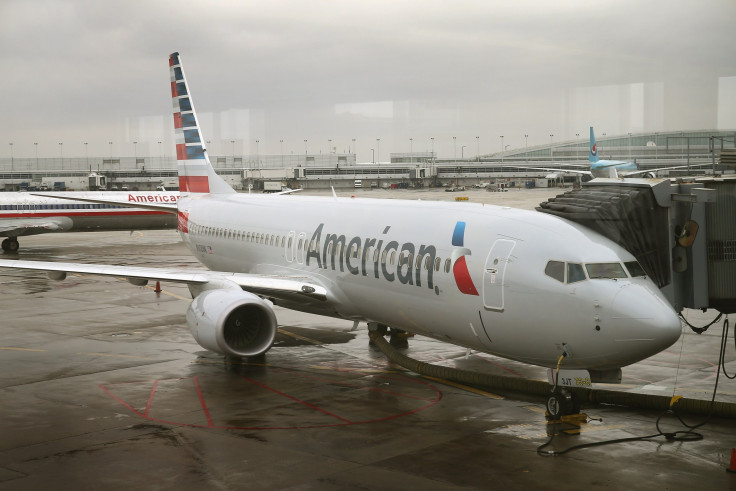 A Delta Airlines flight was forced to make an emergency landing at Hector International Airport, Fargo, North Dakota, on Thursday after the pilot smelled smoke in the cockpit.
The Boeing 757 was flying from the Twin Cities, Minnesota, to Anchorage, Alaska. According to Shawn Dobberstein, executive director of Fargo's Municipal Airport Authority, the plane took off from St. Paul International Airport, Minneapolis, at 5:55 p.m. local time (6.55 p.m. EDT), and had 189 passengers onboard, local news outlet Twin Cities Pioneer Press reported.
The flight was flying over Bismarck, North Dakota, when the pilot smelled smoke in cockpit and, along with the crew, made the call of making an emergency landing in Fargo. The plane landed at the Hector airport at 7:30 p.m. local time (8.30 p.m. EDT), where firefighters were awaiting the flight's arrival at the tarmac.
A replacement plane was not expected till 11 p.m. local time (12 a.m. EDT, Friday) to take the passengers to their destination. The airline ordered pizza for their stranded customers as they patiently waited for the replacement flight.
There have been quite a few instances of Delta flights making emergency landing in the recent past. On March 31, a Delta flight was forced to return back to the John F. Kennedy airport after it struck a bird and lost an engine shortly after taking off, the Port Authority Police Benevolent Association said.
The flight was carrying 126 passengers at the time and the pilot skillfully made a successful landing using the limited power the plane was operating on, AOL reported.
Just a day before, on March 30, the landing gear of a Delta flight caught fire shortly after it made an emergency landing at Hartsfield-Jackson Atlanta International Airport. Flight 673, was flying from Atlanta to Quito, Ecuador, with 199 passengers when it experienced some technical issue soon after takeoff.
According to the Federal Aviation Authority, who investigated the incident, the brakes of the flight stopped working after it landed at the Atlanta airport. Fire crew rushed to the scene and the flames were soon extinguished, Independent reported.
Ronnie Fernando, a passenger who witnessed the incident from another plane in the vicinity, recorded a video of the burning plane and posted it on Twitter:
The passengers onboard Flight 673 were safely towed back to the gate. There were no reports of any injuries. However, the fire led to the temporary shutdown of one of the five runways at the airport.
© Copyright IBTimes 2023. All rights reserved.