Delta Removes Passenger For Screaming Over Being Seated By Crying Baby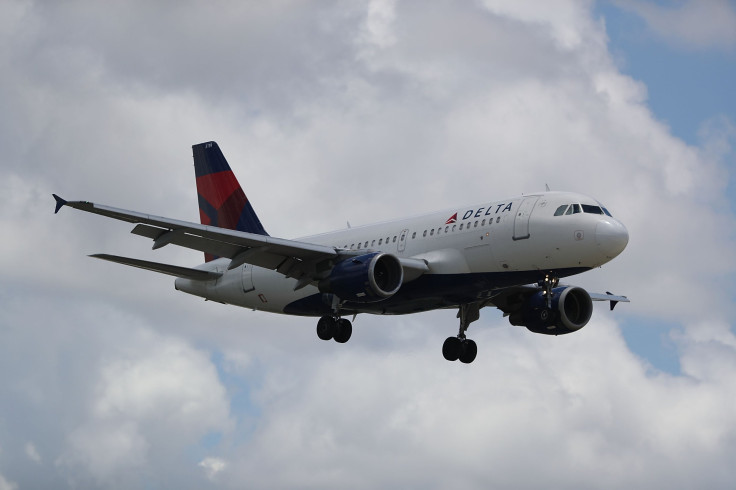 A female passenger was removed from a Delta Air Lines flight after "screaming" about her new seating arrangements beside a crying baby.
Marissa Rundell, 19, was traveling Feb. 6 from John F. Kennedy International Airport (JFK) to Syracuse Hancock International Airport (SYR) with her eight-month-old son Mason, the Daily Mail reported. Upon boarding Delta Flight 4017, an unidentified woman on the flight began to complain about being seated in the back of the aircraft. However, the woman's complaints escalated when her new seating arrangements were beside Rundell and her crying son.
"This lady thought she was going to be rude to me and Mason now she has no way home today," Rundell wrote on Facebook. "Thank you to the lovely Delta flight attendant for not letting this woman bully us. Karma is a b—."
Video of the incident showed a seemingly angered woman engaging in a verbal altercation with Rundell and a cabin crew member. The video cut off before the female passenger got involved in another heated exchange with a gate agent that came to escort her off Flight 4017, Rundell told the Daily Mail.
"Can I sit somewhere else? I'm not sitting near a crying baby," the woman said. Rundell responded, saying: "He's not going to cry the whole time."
A flight attendant, who identified herself in the video as Tabitha, offered to book the woman a seat on the next flight. However, she responded: "No, I can't." The woman, thereafter, even threatened Tabitha that she "may not have a job tomorrow."
Rundell asked to have the woman removed from the flight. This caused the woman to repeatedly apologize for her actions.
"I apologize, I apologize... I have to be on this flight," the woman said in response. "I'm not screaming — I'm being quiet now. Please. Okay? Hey, I'm sorry. I was really stressed out."
Delta issued a response to the woman's behavior. In doing so, the airline company claimed her actions don't fall in line with its "standards" for passengers.
"We ask that customers embrace civility and respect one another when flying Delta," a Delta spokesperson told Fox News. "This customer's behavior toward a fellow customer on a flight from New York to Syracuse was not in keeping with those standards."
"We appreciate our Endeavor Air flight attendant's commitment to Delta's core values and apologize to the other customers on board Flight 4017 who experienced the disturbance," the spokesperson added.
Delta Air Lines did not immediately respond to International Business Times' request for comment.
© Copyright IBTimes 2023. All rights reserved.