Demi Lovato Posts Nude Photo In Bathtub: 'My Purest Form'
KEY POINTS
Demi Lovato said they feel sexiest in the bathtub without makeup
The singer admitted they do not always feel comfortable in their skin
The 28-year old singer came out as non-binary in May
Demi Lovato posted a photo of themself while soaking in a bathtub in their "purest form" Thursday. The post has since received more than a million likes and drawn thousands of comments.
"I feel the sexiest in the bathtub with no makeup, no extensions, no lashes... naked. Just me in my purest form. I don't always feel comfortable in my skin/body so I'm beyond grateful that in these moments, when I'm most vulnerable I can feel beautiful & accept myself as is," the 28-year-old singer captioned the post.
Lovato's fans agreed with her making a statement promoting self-acceptance and gratitude and praised the celebrity, thanking them for being such an inspiration.
"Natural beauty," a fan commented.
"You have no idea how you inspire us…so grateful to have you as my 'real model'," another one wrote.
"You're so beautiful, Demi. Inside and out. And I am so happy for you that you get to have these moments of peace and acceptance. I know you have worked incredibly hard to get to this place. Proud of you. Love yourself, boo," another Instagram follower said in response to the post.
Lovato came out as non-binary in May and urged people to use the pronouns "they/them." The singer admitted in a Page Six report that it may be confusing at times as it has been a "huge" transition even for themself.
They echoed this sentiment in an Instagram post on Tuesday.
"If you misgender me – That's okay. I accidentally misgender myself sometimes! It's a huge transition to change the pronouns I've used for myself my entire life. And it's difficult to remember sometimes!" Lovato wrote.
The "Stonecold" singer said in May that the pronouns "they" and "them" are the best and most authentic representation of their being as far as gender is concerned.
"I am proud to let you know that I identify as non-binary and will officially be changing my pronouns to they/them moving forward. This has come after a lot of healing and self-reflective work. I'm still learning and coming into myself, and I don't claim to be an expert or a spokesperson. Sharing this with you now opens another level of vulnerability for me. I'm doing this for those out there that haven't been able to share who they truly are with their loved ones. Please keep living in your truths and know I am sending so much love your way," they said in their Instagram post.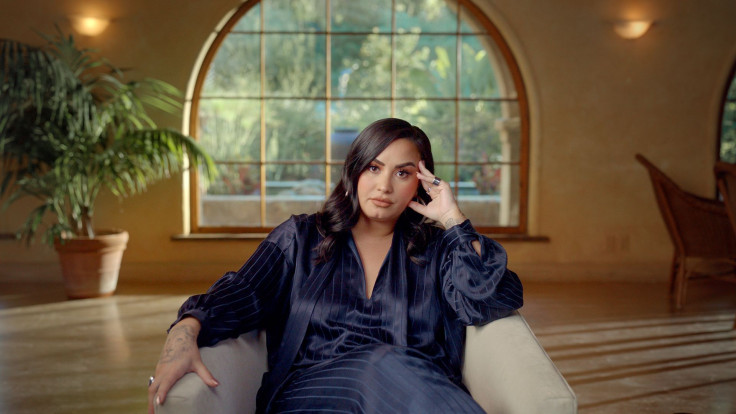 © Copyright IBTimes 2023. All rights reserved.