Demi Lovato Talks About Her Sobriety During NYC Concert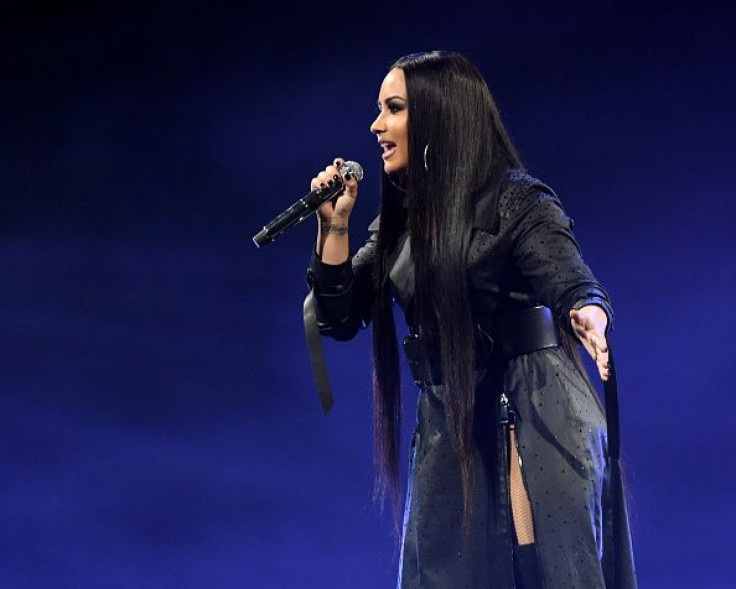 Demi Lovato recently held back tears as she talked about her sobriety. The singer celebrated her sixth year or being sober this week.
During her show in New York, Lovato was surprised by her tour mates, DJ Khaled and Khelani, on stage.
"Every time I see you I say, 'Man, this is a strong queen.' What you've overcome through trials and tribulations, through dark clouds. You found the sunshine, and now the sun is shining on you forever. You inspire me," Khaled said (via Entertainment Tonight).
"I'm so, so, so, so proud of you, and honored to know you," Khelani said.
After her short spiel, Lovato thanked Kehlani and DJ Khaled for their efforts. The singer then addressed her fans and thanked them for all of their support throughout the past couple of years.
"Yesterday, six years ago, I was drinking vodka out of a Sprite bottle at 9 in the morning, throwing up in the car. I remember thinking, 'This is no longer cute, this is no longer fun. And I'm just like my dad.' So I took a look at my life, and I said, 'Something has to change. Something has to change, I've gotta get sober' – so I did," said Lovato.
The singer then went on to explain why she decided to open up about her struggles with drugs and alcohol. Last year, Lovato even detailed her story in the YouTube documentary, "Demi Lovato: Simply Complicated."
"The reason I became so open about my story, is I know that there are people here tonight that need to ask for help, and I want you to know it's ok. Mental health is something that we all need to talk about and we need to take the stigma away from it," she said.
After talking about her mental issues, Lovato sung her hit song, "Warrior," for her fans. The track is about Lovato's previous struggles.
Lovato is currently on her "Tell Me You Love Me" world tour. The series of shows will wrap up on June 22 at the Palacio Vistalegre in Madrid, Spain.
© Copyright IBTimes 2023. All rights reserved.