Demi Lovato Ignites More 'Wedding' Speculation With 'Save The Date' Photo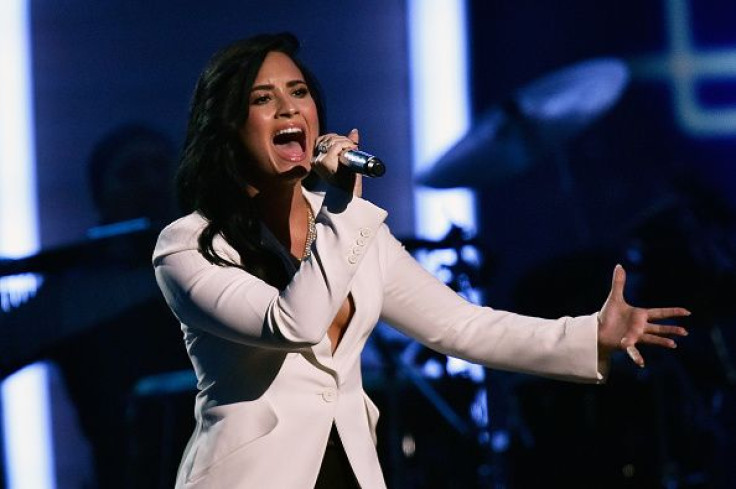 Demi Lovato recently ignited more wedding speculations among her fans after she shared a photo of her "save the date" with someone named Jesse.
On her Instagram account, the actress uploaded a photo of a pink save the date card with details about what looked like a wedding. Lovato's song, "Tell Me You Love Me," which was released last month, is also written on the card. The "event" is also expected to take place on Dec. 1 at 10 a.m. EST.
Fans of Lovato couldn't help but wonder if the singer is going to get married. There were also some speculations suggesting Lovato has gotten back together with her ex-boyfriend, Wilmer Valderrama, and the two are getting married. In her YouTube documentary, "Demi Lovato: Simply Complicated," the singer admitted that she will always love Valderrama.
Meanwhile, Lovato also shared a snap of herself wearing a wedding gown. This is the first time that the actress shared a picture of herself wearing the white dress. She also posted a similar photo on Instagram last week.
But by the looks of it, 25-year-old singer won't tie the knot anytime soon. After all, the former child star is still single. All of her recent postings have to do with the upcoming release of the official music video for "Tell Me You Love Me." Last month, an exclusive video for the same song was released via VeVo.
"Tell Me You Love Me" is one of the tracks from Lovato's sixth studio album by the same title. Other songs include "Sorry Not Sorry," "Sexy Dirty Love," "Daddy Issues," "Ruin The Friendship," "Lonely" and more.
According to Forbes, Lovato's "Sorry Not Sorry" just landed back at the top of the charts in the country this week. The song ranked at number nine after weeks of being in number 10. "Sorry Not Sorry" was also removed from the top 10 charts for a couple of weeks, but the song became a hit among listeners again this week.
© Copyright IBTimes 2023. All rights reserved.