Demi Lovato Talks Dangerous Addiction, Body Image And Cutting: 'I Didn't Think I Would Make It To 21'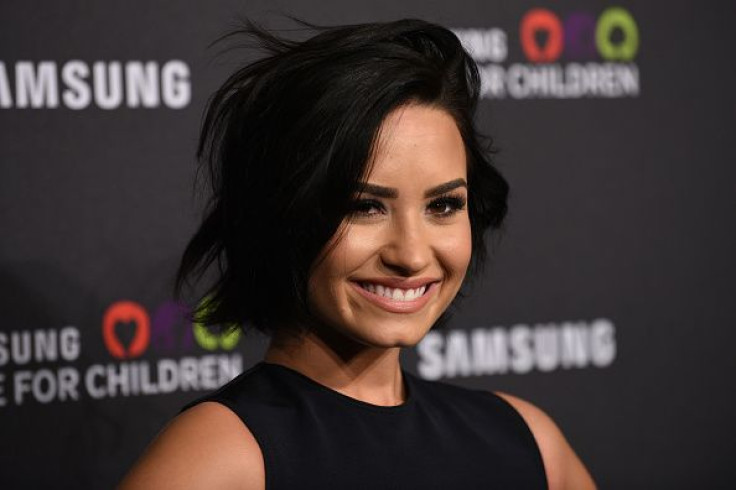 "Cool for the Summer" singer Demi Lovato is one of the top names in music, but her rise to stardom was anything but smooth. The former Disney Channel performer struggled with eating disorders and addictions to alcohol and drugs for years. She had done all this — and gotten sober — before she was 21 years old. In fact, during her darkest days, the brunette didn't know if she would even make it to see that coming-of-age birthday.
Lovato self-medicated with alcohol, cocaine and OxyContin as a teenager. "I lived fast, and I was going to die young," she said in an American Way magazine article appearing online Monday. Asked whether she believed she would make it to 40 years old, Lovato replied, "I didn't think I would make it to 21."
Even though Lovato's parents knew she was being reckless, she ruled the house. "I'd say, 'What are you going to do? I pay the bills!'" She added: "I put my parents in an uncomfortable position. There's no manual on how to parent a pop star."
Now 23, Lovato made the decision to go to rehab while on tour with the Jonas Brothers in 2009. She was diagnosed with bipolar disorder and treated for bulimia. "So now I'm in rehab," Lovato remembered. "And I thought, 'Oh great, now the world thinks I'm just another stereotype.'"
Although the performer was in control of her bipolar disorder and bulimia, her addictions took over. "I thought, 'I'm not in treatment for a drug and alcohol problem,'" she said. "But once I started eating again, the other issues got worse. It was like Whac-a-Mole."
Lovato spent a year in sober living before finally getting her addictions in check. Now, she is an advocate for self-love. "I didn't go into treatment thinking, 'OK, now I'm going to be an inspiration,'" she said. "At times, I was resentful for having that kind of responsibility, but now, it's really become a part of my life. It holds me accountable."
She said her fans help keep her grounded. "When I have meet-and-greets, I can't tell you the amount of times that girls will show me their arms covered in scars or cuts," she said in the interview. "They'll tell me, 'You helped me get through this. Because of you, I stopped self-harming,' or 'I got sober.' Hearing those things gave my life new meaning."
Follow me on Twitter @mariamzzarella
© Copyright IBTimes 2023. All rights reserved.