Demi Lovato, Wilmer Valderrama Not Getting Married Following Drug Overdose Incident
Demi Lovato is not getting married to Wilmer Valderrama in the wake of her drug overdose, despite reports of him longing to marry her.
According to an article in In Touch magazine, Lovato is not letting her rehab come in the way of her future with former boyfriend Valderrama.
"Her overdose brought her and Wilmer back together… They found their way back to each other, so something good has come out of this nightmare," the article quoted an insider. "Wilmer feels the same way — he wants to get married, too," the source added.
However, Gossip Cop debunked the report, stating she was focused on her health and not thinking of walking down the aisle.
Despite the breakup, there is no bad blood between the two. Valderrama was also spotted multiple times at the Los Angeles hospital where Lovato was being treated.
"Demi is getting better day-by-day with the help of her family, friends and Wilmer. He visits Demi every day he can, and has spent hours with her and her family," a source told ET at the time, adding, "Wilmer and Demi have always shared a strong bond, and Wilmer knows Demi better than anyone. He's seen her highs and lows, and has always been there for her, and he knows she needs him now more than ever."
A source told People he was shocked at the news.
"He knew she was going through a tough time but he wasn't prepared for this," the source said. "He saw her through so many ups and downs and was her rock through some of her darkest moments. To see her back in such a sad and vulnerable place is heartbreaking for him."
"He always cared deeply for her and they truly remained friends after they broke up. Demi always hoped they would end up back together in the future. He's the love of her life and vice versa," the source continued.
In February, the two were spotted grabbing lunch together. An insider said they still remained close and loved each other.
"They're extremely close friends but there's always potential they could give a romantic relationship another try," the insider said. "Lovato is very vocal about the fact that he is the love of her life. A lot of their issues had to do with their age difference, but she's matured a lot even in the past year or so. At first, it was really fun for her to be single and date around, but now she's starting to see that the grass isn't always greener."
The actor, 38, and the pop star, 25, split in June 2016 after dating for over 6 years.
In October last year, Lovato released a new documentary, "Simply Complicated," where she revealed she "never loved anybody" like she loved Wilmer and she still loves him.
"I met him on Jan. 11, 2010. I thought 'I have to have him,' but I was only 17 and he was like, 'Get away from me. When I turned 18 we started dating. I think it was love at first sight, we connected on a level that I've never connected with anybody before, he was just my rock, my everything," she said. "I think my heart is always with Wilmer, I think it was with Wilmer, I think it is with Wilmer, I think it will be. Because you don't share six years with somebody and not give them a piece of your heart and vice versa."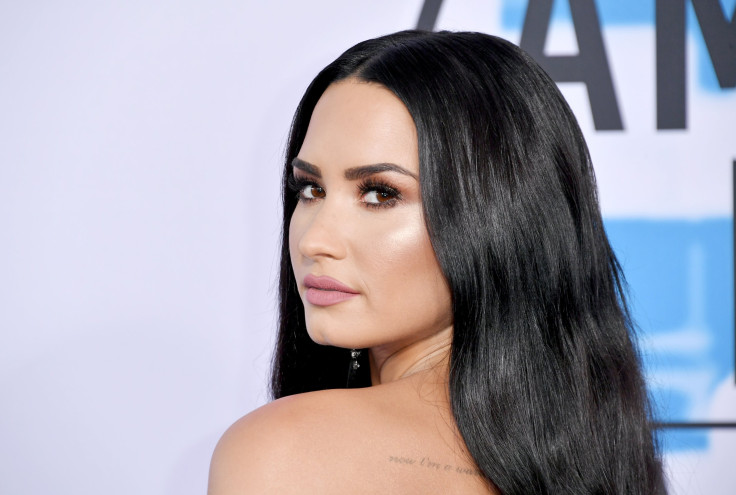 © Copyright IBTimes 2022. All rights reserved.
FOLLOW MORE IBT NEWS ON THE BELOW CHANNELS