Democratic Forces Of Syria Battles Islamic State: Rebel Group Announces First Offensive On ISIS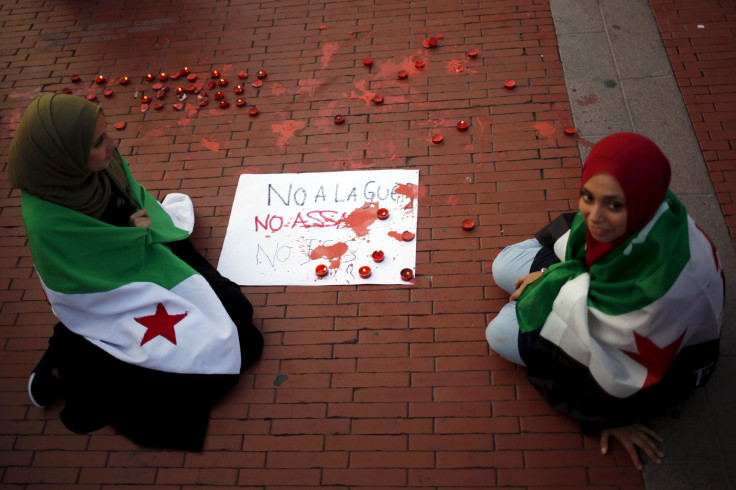 A Syrian rebel group formed this month announced Saturday it will take its first offensive step in fighting the Islamic State group. Backed by the U.S., the Democratic Forces of Syria is set now to have special forces help its fighters combat the militant group formerly known as either ISIL or ISIS, according to Reuters.
The group announced its formation Oct. 12, when it brought together Kurdish militia forces and various Syrian Arab rebel groups. The Kurdish militia forces began working with the U.S. and some of the newly allied groups this year.
The Democratic Forces of Syria's offensive will be carried out mostly in the northeast Syrian province of Hasaka, which borders Iraq and Iraqi territory controlled by the Islamic State group. The campaign's leaders have told residents to stay away from areas in Hasaka still held by the militant group.
The announcement of the Democratic Forces of Syria's offensive came a day after the U.S. committed for the first time to deploying troops to Syria to help train rebel forces fighting the Islamic State group, CNN reported. Less than 50 special-forces troops are scheduled to be sent to an area in northern Syria controlled by Kurdish forces to help in logistics, planning and training.
Airstrikes on the Islamic State group in Syria have not completely loosened the militant group's hold on territory there. The American ground involvement in Syria is focused solely on combating the terrorist group, according to ABC News, which cited U.S. authorities.
Officials have said the special forces set to go to Syria do not have a combat mission. Exactly how long the troops will remain in Syria is unclear, but it could be anywhere from a couple of weeks to months.
"President [Barack] Obama has made a very strong and forceful and simple decision entirely in keeping with his originally stated policy that we must defeat and destroy [ISIS]," ABC News quoted Secretary of State John Kerry as saying Friday.
© Copyright IBTimes 2023. All rights reserved.