Democrats Slam GOP Stimulus Bill As Pro-Business
KEY POINTS
Democrats criticized stimulus package saying it put "corporations ahead of workers"
Republicans argued that they were not bailing out the industries, but taking bold steps
McConnell invited Democratic leaders on Friday for negotiation on stimulus proposal
House Speaker Nancy Pelosi (D-Calif.) and Senate Minority Leader Charles Schumer (D-N.Y.) criticized the emergency stimulus package released by the Republicans Thursday, stating that it focused too much on the businesses and not on people who became unemployed due to the COVID-19 outbreak.
"On first reading, it is not at all pro-worker and instead puts corporations way ahead of workers," a joint statement issued by Pelosi and Schumer, who had begun reviewing the proposal made by Sen. Mitch McConnell, said.
Along with Pelosi and Schumer, Sen. Ron Wyden (Ore.), a senior Democrat on the Senate Finance Committee, and other Democrats slammed the bill for favoring corporations. The Democrats are asking for a significant increase in the package for unemployment benefits.
"The pandemic is spreading, economic collapse is looming, and Republicans seem to be prioritizing the corporate tax wishlist over the economic well-being of people who are losing their livelihoods at this very moment. Their proposal would do nothing to expand unemployment assistance for those who have lost their jobs overnight," The Hill quoted from Wyden's statement.
"Let's be crystal clear about what we are and are not doing here. We are not bailing out the airlines or other industries – period. Instead, we are allowing the Treasury Secretary to make or guarantee collateralized loans to industries whose operations the coronavirus outbreak has jeopardized," Senate Appropriations Committee Chairman Richard Shelby (R-Ala.) had said in a statement after the proposal was presented on the floor.
The Democrats proposal had supporters in the Republicans camp, like Sen. Lindsey Graham (R-S.C.).
The Senate Republicans had introduced a $1 trillion emergency stimulus package, amid a surge in layoffs and manufacturing shutdowns rippling across the country, triggering the fear of a deep recession.
The package comes with pro-business tax breaks, $208 billion in loans for major industries that have been impacted by the coronavirus and also a delay in the deadline to file the taxes in 2019 from April 15 to July 15. It also includes $300 billion for small businesses, the Hill reported.
In addition to that, a proposal was made in which a $1,200 rebate check will be provided to individuals earning up to $75,000 and couples earning up to $150,000. The benefits will be phased out gradually upto $99,000.
With the immediate objections from Democrats, it seems likely long and drawn out discussions will take place over the weekend and the next week.
"Because this crisis grows worse every day, and we believe we need a bold plan, a strong plan," Senate Minority Leader Charles Schumer (D-N.Y.) said, adding that Democrats needed to work with the Republicans to come up with a bipartisan bill as soon as possible.
McConnells also invited the Democrats to begin negotiating with the Republican negotiators on Friday.
"We need to take further steps to continue addressing our nation's health care needs and we need to help protect American workers, families and small businesses from this unique economic crisis that threatens to worsen with every single day," McConnell said on the floor Thursday.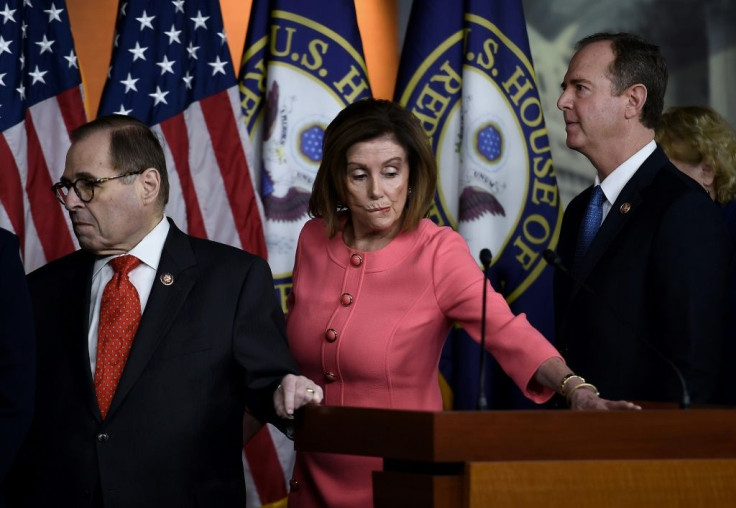 © Copyright IBTimes 2023. All rights reserved.