Denise Richards 'Blindsided' By Charlie Sheen Child Support Ruling: Report
KEY POINTS
A judge ruled Monday that Charlie Sheen's monthly child support payment to Denise Richards will be adjusted to "zero dollars"
Richards was "surprised" the court hearing was held while she was out of town, a report says
Their daughter Lola reportedly only stays with Sheen when Richards is out of town, despite his claims he has 100% custody of their girls
Denise Richards was "blindsided" by the court ruling that her ex-husband Charlie Sheen no longer has to pay her child support, according to a report.
A Los Angeles County judge made the decision Monday, adjusting Sheen's monthly child support payment to Richards to "zero dollars per month" commencing from Aug. 1, 2018, according to documents obtained by People. The actor, 56, has been paying Richards, 50, child support for their two daughters, Sami, 17, and Lola, 16.
The "Real Housewives of Beverly Hills" star was not present during the court proceedings because she was working out of state. In a post on Instagram Friday, she shared snaps of herself in a plane, with the caption, "I love my job [and] love the luxury of being able to travel. Although it's hard being away from home and my family."
Richards was "blindsided" by the court date and ruling, an unnamed source close to the actress told People.
"Charlie filed two years ago and kept pushing the court date, so Denise was very surprised that it happened yesterday while she is out of town filming. She was blindsided," the tipster claimed. "Now he's manipulating the situation."
The insider further alleged, "Lola does not live with Charlie. She lives with both of her parents and stays with Charlie when Denise is out of town. When Denise is back, Lola will be with her. This is very disappointing for Denise, but also not surprising. Charlie is pitting the girls against their mother, which is horrible."
But another source close to the situation told People that Richards "has known about the court date for six months."
Us Weekly also previously cited a source as saying that Lola only lives with Sheen when Richards is away and that the "Two and a Half Men" actor allegedly has not paid his ex-wife child support in at least four years.
During Monday's hearing, however, Sheen's lawyer claimed that Richards actually owes the actor money because he "overpaid" on his child support for so long but added that the star would not attempt to recoup those funds. His attorney also argued that Sheen has had 100% custody of their daughters since April.
"I think what transpired today is extremely fair," Sheen told Us Weekly Monday of the child support ruling. "It speaks to not just today, but it speaks historically to that same fairness."
The judge's ruling came weeks after the former couple's daughter Sami made headlines for TikTok videos in which she claimed she was being "trapped" in an "abusive" home while living with her mother last year. Sheen confirmed in September that Sami had moved out of Richards' home and in with him amid the drama.
The mother and daughter clashed over "normal rules that any parent would be setting," a source told People at the time.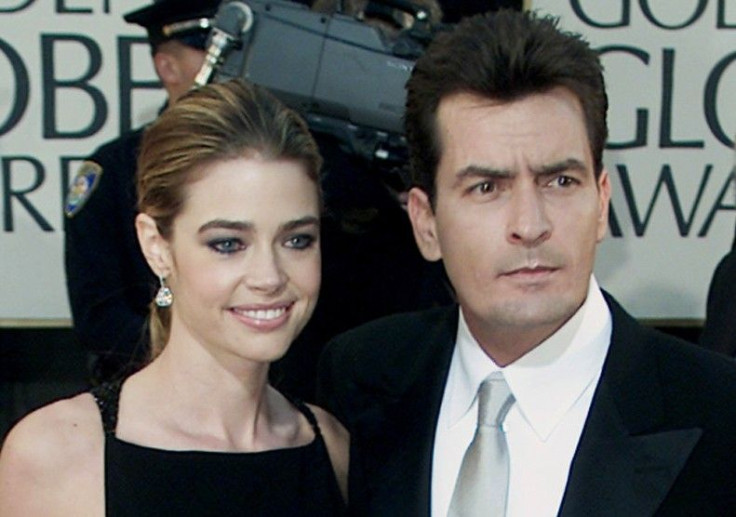 © Copyright IBTimes 2022. All rights reserved.
FOLLOW MORE IBT NEWS ON THE BELOW CHANNELS