Denise Richards Responds To Charlie Sheen's Father's Day Twitter Rant With Kindness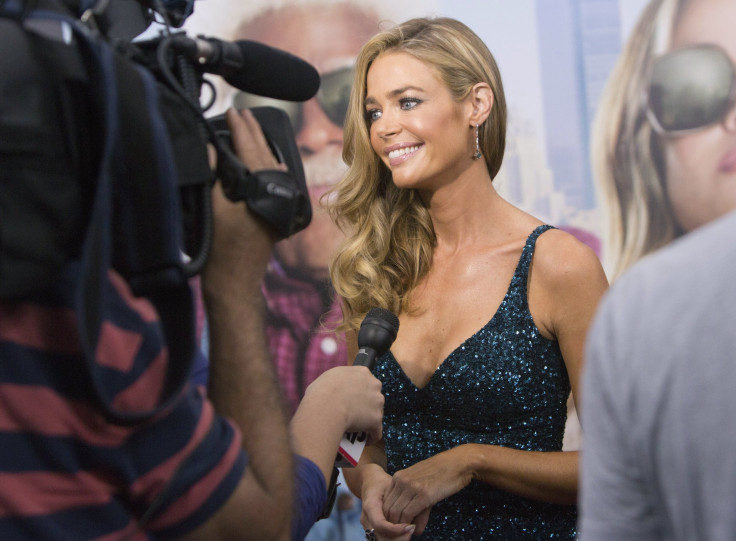 Charlie Sheen didn't have the happiest Father's Day. The actor went on a Twitter rant against ex-wife Denise Richards, but quickly deleted the tweet. The message accused Richards of being the "worst mom alive" and claimed he was taking her to court. Richards, however, chose not to throw any insults at her ex in her response.
Sheen married Richards in 2002 and they split up in 2005. The couple has two daughters together, Sam, 11, and Lola, 10. Richards has sole custody of their children, according to TMZ, but it doesn't sound like Sheen is happy with their arrangement. In his profanity-filled rant, which is still available on TwitLonger, Sheen wrote, "see u in court you evil terrorist sack of landfill rash."
It isn't exactly clear if he wants to take her to court for custody. A large part of the "Anger Management" actor's rant was about money. He wrote that he has paid Richards over $30 million and called her "a shake down piece of s--- doosh phace."
Richards didn't respond to Sheen with any return insults. She simply wished him a happy Father's Day and noted that their children were disappointed that they couldn't spend the day with him.
One fan asked if Sheen was away for work, and the "Twisted" actress responded that it wasn't business related.
Sheen prefaced the tirade against Richards, which he dubbed an "open letter to the media," with another tweet praising his other ex-wife Brooke Mueller, according to the Hollywood Reporter. "Brooke M is a sexy [rock] star whom I adore; D Richards a heretic washed-up piglet Shame pile," he reportedly tweeted. "Happy Father's Day!!!"
Mueller and Sheen share twin sons, Max and Bob, 6. Richards temporarily cared for them while Mueller was in rehab for drug addiction treatment in 2013.
© Copyright IBTimes 2023. All rights reserved.