Charlie Sheen Twitter Rant: Actor Launches Attack On Ex-Wife Denise Richards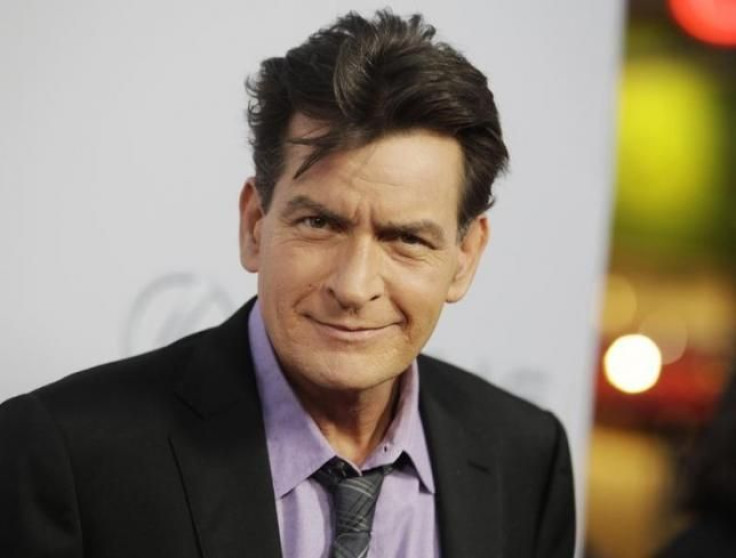 "Anger Management" actor Charlie Sheen posted an angry tirade against ex-wife Denise Richards via social media site Twitter Sunday. Sheen also addressed ex-wife and former "Extra" correspondent Brooke Mueller though his tweets about Mueller were far more positive.
The 49-year-old star posted a series of tweets insulting Richards. He later deleted them.
"Brooke M is a sexy [rock] star whom I adore; D Richards a heretic washed-up piglet Shame pile," he said. "Happy Father's Day!!!"
Sheen then posted a second tweet several hours later, calling the Richards, 44, a "shakedown piece of s--- & worst mom alive!"
"I have paid that Klay-Vinnik leaky diaper over 30 Mil and she calls me a [deadbeat dad]!" he continued. "See u in court you evil terrorist sack of landfill [trash]. B---- couldn't act hot in a fire or wet in a pool."
Sheen and Richards met while filming 2000 comedy "Good Advice." They began dating in 2001 and were married one year later. The couple has two daughters, Sam J. Sheen and Lola Rose Sheen, together. Richards filed for divorce from Sheen in 2005 while pregnant with Lola Rose, and during the legal proceedings, Richards filed a restraining order from the actor, claiming she feared for her life and that he was sending her death threats. Richards later featured her two daughters in her E! reality series "Denise Richards: It's Complicated" in 2008, though Sheen called her decision "greedy, vain and exploitative."
Sheen was married to Mueller from 2008 to 2010, and the couple have two twin sons, Bob and Max, together. Richards was given temporary custody of the boys in 2009 when they were removed from Sheen's home by child protective services due to concerns over drug use. Richards also took care of the children while Mueller was in rehab for Adderall addiction in 2012.
© Copyright IBTimes 2023. All rights reserved.