Denver Pilot of Sweeping Immigration Review Could Halt 1 in 6 Deportations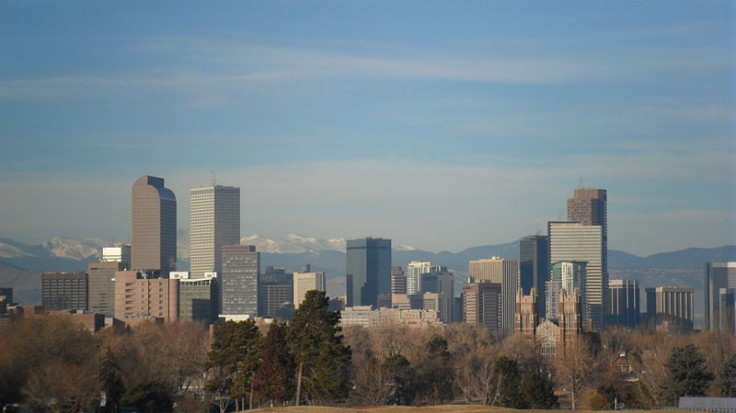 A federally mandated review of pending deportation cases in Denver found that nearly a sixth of those cases could be closed, presaging a national change in how immigration courts function.
The Obama administration is beginning to implement a sweeping new policy that directs immigration field agents, judges and attorneys to prioritize which deportation cases they pursue. Immigration officials have been instructed to focus time and resources on immigrants who have criminal records or are repeat offenders while considering factors such as whether an immigrant was brought to America as a child, has strong family ties or served in the military.
Denver Review
One of the first phases of that rollout has entailed immigration courts in Denver and Baltimore combing through all of their current removal cases to see whether some immigrants would be eligible for relief under the new guidelines. The Denver review found that about 1,300 of its roughly 7,900 cases could be administratively closed. That figure could change as additional evidence arrives and officials run background checks.
Whatever the final rate, the prospect of halting a substantial number of cases would have serious implications for overburdened immigration courts across the country. Obama has presided over a record number of deportations, and attorneys complain about a crushing backlog of cases. The new guidelines will allow courts to devote their time to more pressing cases while suspending proceedings against immigrants who pose no threat.
I do think it will be an incremental improvement because it will remove some of the cases from the active dockets in these courts, which are seriously overburdened, said David Kolko, a Denver-based immigraion attorney. The fact is that as the government has increased its effort to arrest and certain illegal individuals in the United States they have not increased the resources of the courts to deal with these cases.
Some Republicans Criticize Policy Shift
Proponents of tighter immigration laws and some Republicans have criticized the shift, arguing that Obama is bypassing Congress and offering amnesty to immigrants who are in the country illegally.
The results from the pilot programs show that President Obama's backdoor amnesty only works for illegal immigrants, not Americans, House Judiciary Committee Chairman Lamar Smith, R-Texas, said in a statement. Nearly 2,000 illegal and criminal immigrants in Denver and Baltimore have been granted backdoor amnesty that allows them to remain in the U.S. and apply for work authorization.
But the new policy does not represent a full resolution for many immigrants facing deportation. An administratively closed case can be reopened at any time, and having a case closed does not create a path for immigrants to win legal status or work authorization. Despite not facing imminent deportation, many immigrants who have their cases administratively closed could remain in a sort of legal limbo.
I think they put really serious effort into this and for a lot of people this going to be a serious reprieve, said Laura Lichter, president-elect of the American Immigration Lawyers Association. But for other people it isn't the solution because it doesn't get them anywhere. They're still in purgatory.
Lichter said she remains concerned about what standards courts will apply in choosing which cases to close, noting that officials in Denver seemed to be following narrower guidelines than those set out in a June memo announcing the new policy. But she lauded the new policy for relaxing the all-or-nothing model of trying immigration cases.
The problem with immigration law is there's no plea bargain, Lichter said. We can't agree that the guy's not going to go any further south than Detroit or will do community service. It's in or out.
--
© Copyright IBTimes 2023. All rights reserved.