Deputy Marshal Killed By Suspect Ryan Schlesinger While Serving Arrest Warrant
A U.S. deputy marshal was shot and killed while serving an arrest warrant against a suspect Thursday, Tucson Police Department's Chief of Police Chris Magnus confirmed.
The federal agent was involved in a standoff with the suspect, Ryan Schlesinger, 26, who was wanted by the police for allegedly stalking a law enforcement officer and had barricaded himself inside a house. The shooting took place at the 2600 block of North 15th Avenue, near West Jacinto Street, Tucson, Arizona, at 5:30 p.m. local time (7: 30 p.m. EST), Tucson.com reported.
After the Marshal Service personnel was shot by Schlesinger, the former returned fired but did not manage to hit his target. The suspect's house was surrounded by the Tucson police and federal officers. After half an hour of standoff, the suspect surrendered and was taken into custody.
He was rushed to the Banner-University Medical Center where he succumbed to his injuries.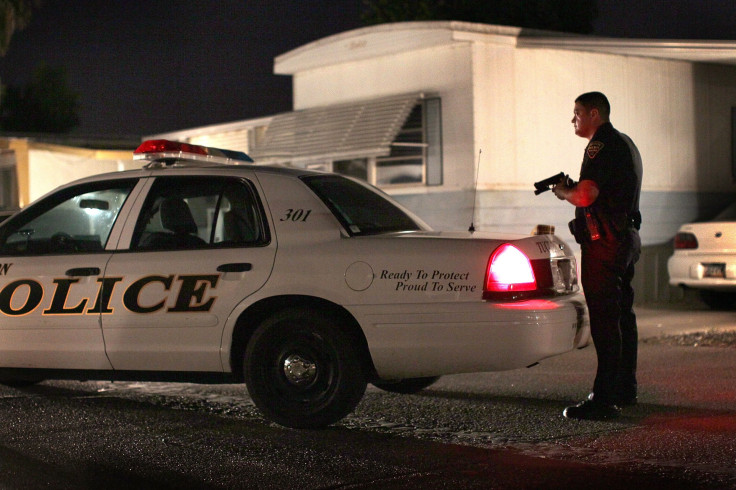 "This is a tragic night for law enforcement in Tucson and across the state of Arizona," Magnus told reporters. "This is very tough."
Shortly after the marshal's death was announced, Tucson Gov. Doug Ducey tweeted: "I've just learned that tonight we lost a US Deputy Marshal from the District of Arizona. He was killed in the line of duty in Tucson. My deepest condolences and prayers go out to his family and all of Arizona law enforcement."
Brian A Seastone, Chief of and Assistant Vice President at the University of Arizona, also offered his condolences on the occasion.
"To our brothers and sisters at the US Marshal Service we are here for you. Our condolences to the family of the Deputy US Marshal who was killed tonight, in Tucson. You are all in our thoughts and prayers," he tweeted.
Other agencies also tweeted their thoughts and prayers:
The unnamed federal agent is the first deputy U.S. marshal to be killed in the line of duty in Tucson in 66 years. The last one to the do so was Edmund L. Schweppe, on Sept. 15, 1952, who was fatally shot while escorting two prisoners to a dentist's office.
© Copyright IBTimes 2023. All rights reserved.
FOLLOW MORE IBT NEWS ON THE BELOW CHANNELS