'Designated Survivor' Season 1 Spoilers: Episode 2 Synopsis Released Online; What Will Happen In 'The First Day'? [VIDEO]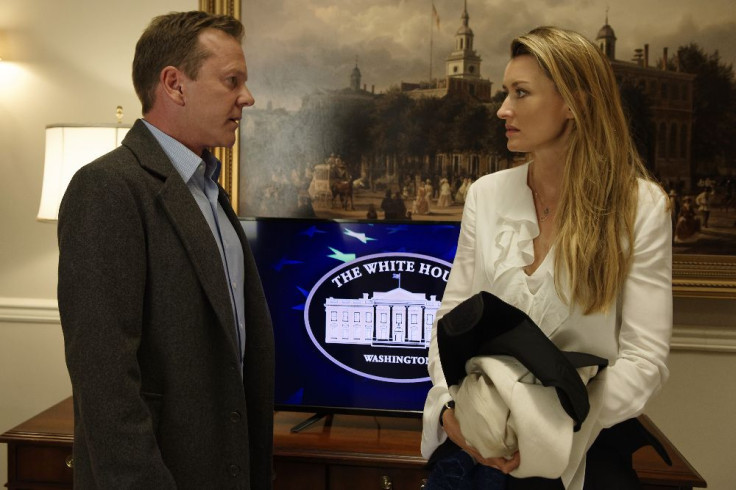 ABC's political thriller, "Designated Survivor," is already making waves on television. The series premiere saw Kiefer Sutherland becoming the designated survivor during the State of Union address. Unbeknownst to him and the cabinet members was that a bomb was meant to explode in the Capitol during the address. Suddenly, Sutherland's character, a low ranking cabinet member named Tom Kirkman, found himself becoming the President of the United States and the Commander-in-chief.
Season 1, episode 1 of "Designated Survivor" wasted no time in depicting the premise of the series. Now, Kirkman must do a very difficult job while the country grapples with a crisis. Episode 2 will show Kirkman go through his first day as the President and it's not going to be easy at all.
Watch the preview of Season 1, episode 2 "The First Day" below:
According to the official synopsis by ABC, President Kirkman will step into his role as Commander-in-chief in the midst of chaos and confusion. The country is furious and wants someone to blame and pay for the attack, but Sutherland's character won't declare war until and unless he is sure of who killed all the cabinet members.
Kikrman faces dangerous and difficult challenges on his first day as the leader of the country. America is on the brink of falling apart after the devastating attack on the Capitol. It's a good thing that his wife, Alex Kirkman (Natascha McElhone), is by his side.
After the funerals, episode 2 of ABC's "Designated Survivor" will show Alex Kirkman discover that her son is dealing drugs.
Elsewhere, FBI Agent Hannah Wells (Maggie Q) digs deeper to find answers.
However, the most interesting part of the upcoming episode is Kirkman's interview. A reporter asks him if he was almost fired before he became the President and if he was, does he agree that he isn't suited to lead the country? He has to decide whether to admit he was almost fired and sow doubts in the minds of the people about his leadership or deny it.
The end of episode 2 will see the White House under attack. Is this the second planned attack on the government?
Catch "Designated Survivor" Season 1, episode 2 on Wednesday, Sept. 28 at 10 p.m. EDT on ABC.
© Copyright IBTimes 2023. All rights reserved.