Despite Aereo Supreme Court Ruling, TV Cloud Service CloudAntenna Insists It's On Solid Legal Ground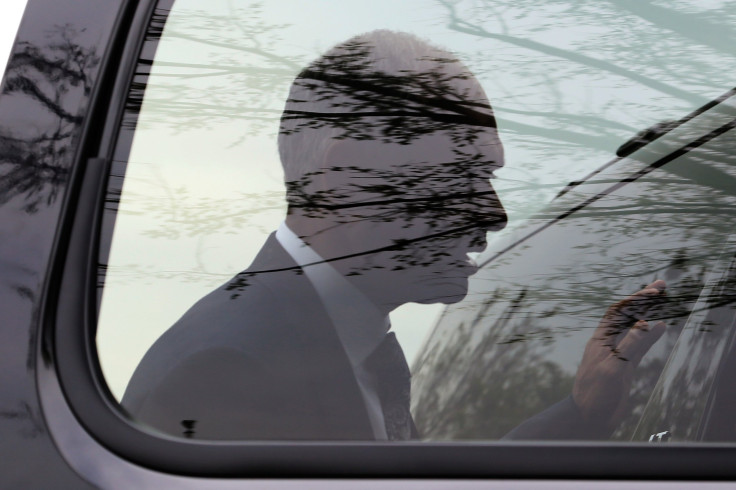 After a vicious and lengthy legal battle, the U.S. Supreme Court hammered the last nail into Aereo's coffin in June 2014, ruling that the cloud-broadcasting service fundamentally violated the copyrights of TV broadcasters.
Sixteen months later comes CloudAntenna, a product that, at first blush, seems remarkably similar to the dear, departed Aereo: "CloudAntenna allows you to record and watch FOUR channels at the same time," read an email pitch sent last week. "You can watch Live TV from anywhere, anytime; from our cloud or your hard-drive with FreeAir.tv service."
So why after SCOTUS smacked Aereo into bankruptcy, would CloudAntenna's founder (and self-described "Chief 'TV Rebel'"), Vlad Kroutik, launch a product that sounds so similar? Did he miss the whole "American Broadcasting Companies vs. Aereo" decision last year? "No, we were aware," he says with a chuckle. "It was actually that decision that inspired us to introduce our product."
Huh?
A deeper look reveals a key difference between the two services. Whereas Aereo provided users with their own off-site antenna, CloudAntenna lets them purchase a device (for a one-time payment of anywhere between $79 and $199) that attaches to their regular antenna and plugs into their Internet, allowing them to use CloudAntenna's standard cloud storage for free or pay $2 or $8 more per month for additional space.
CloudAntenna is available for purchase now, but won't ship until June 2016, giving the TV industry plenty of time to review the device's legality.
One of the biggest beefs broadcasters had with Aereo was their inability to collect the fees they usually do from stations and cable providers who retransmit their signals. (Retransmission consent fees have skyrocketed over the last 10 years and represent a rapidly growing portion of broadcasters' revenue.) According to Kroutik, because CloudAntenna users are purchasing a device and activating it in their own homes, and using their own antennas to receive the signals, his company is not "publicly performing" the copyrighted works the broadcasters are transmitting. That was the legal hiccup upon which the Supreme Court ruling against Aereo hinged.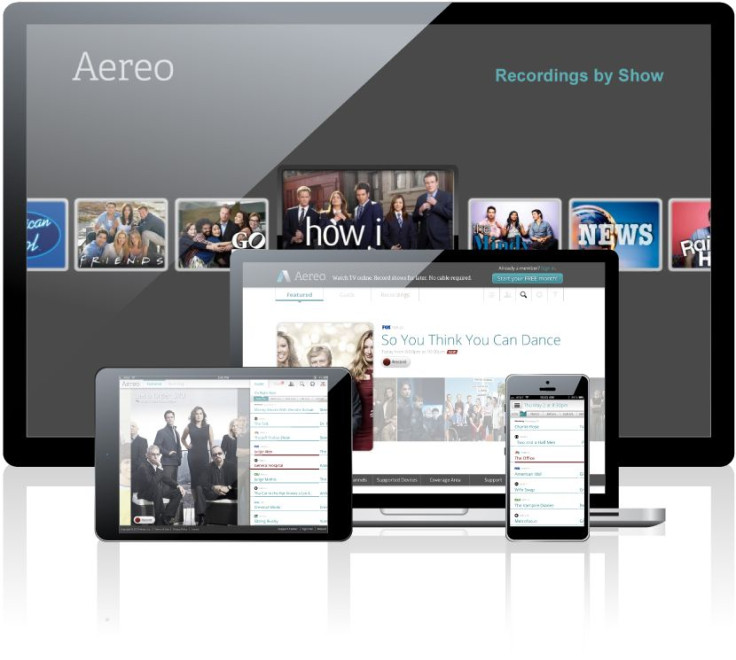 Cloudy, But With A Silver Lining?
The bigger problem Kroutik could face, judging by the briefs filed in the Aereo case, is storing recordings in the cloud, a service that Kroutik and others (including federal judges) argue is no different from recording a show onto a tape from one's own personal VCR back in the day. "It's just a little more convenient to play," he adds. Customers choose to record the shows themselves and (potentially) use the company's cloud storage, sort of like renting a storage unit to house one's collection of dust-gathering "Dawson's Creek" tapes.
Those are customers who won't be buying episodes online or viewing them on streaming services, though, which are increasingly important revenue sources for broadcast networks like CBS and ABC. That might ruffle a few feathers.
The good news for Kroutik is, the Aereo decision may work in his favor. "Existing law seems to indicate this is acceptable," said Matt Schruers, VP of law and policy at the Computer & Communications Industry Association, and an adjunct copyright law professor at Georgetown. "That doesn't mean a rightsholder can't make an argument the other way, though." Cloud-computing and -storage cases currently being sorted out in the lower courts are attempting provide further clarity around the rights of copyright holders in these situations.
Kroutik anticipates "hundreds of thousands" of potential customers. There are indeed legions of Americans who would love to have an easy way to record shows without forking over $99 per month (on average) for cable and DVR service, or jury-rigging some other recording setup. But CloudAntenna is also touting itself as "an alternative to cable TV," which isn't quite accurate. Over-the-air programming is one thing, but CloudAntenna still won't get you access to AMC's "The Walking Dead," the highest-rated scripted show on all of television. (And just a side note: You also need an Internet connection to use CloudAntenna, so odds are you'll still be giving a cable company your money, as they account for the largest percentage of broadband customers.)
Other Uses
Amusingly, Kroutik intends to sell the data collected via his products to the very people who are providing the content Kroutik's product uses. The broadcast networks themselves don't necessarily need this data, since they make ratings guarantees to advertisers based on numbers from research giant Nielsen and have a host of other data sources besides, but local affiliates, who've been hit harder by cord-cutting and need more granular information to use to sell local ads, are possible clients.
The big broadcasters don't quite view Kroutik's service as much of a threat, for now -- Aereo had the high-profile backing of mogul Barry Diller, while CloudAntenna is a grassroots sort of operation. But Kroutik's not the only one with this kind of service in the offing, and it's only a matter of time before loopholes in still-forming digital copyright laws are found and exploited.
The networks will be ready for that. As a CBS spokesperson wrote in a statement to the IBT, "As new technologies are developed, each must adhere to one basic principle: the creators of content must be paid for their work, and those who wish to profit from content without doing so will not succeed."
FOR FREE to continue reading
✔️ Unlock the full content of International Business Times UK for free
offer available for a limited time only
✔️ Easily manage your Newsletters subscriptions and save your favourite articles
✔️ No payment method required
Already have an account?
Log in
© Copyright IBTimes 2023. All rights reserved.